City guide / Art center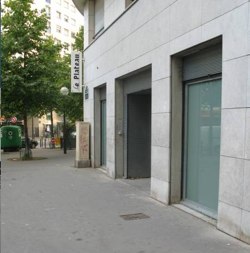 Le Plateau/ Frac Ile-de-France
Place Hannah Arendt
75019 Paris, France

Wednesday through Friday from 2 pm to 7 pm. Saturday and Sunday, from 12 am to 8 pm. Closed on December 24th-25th-31th, on January 1st, on May 1st.
T : +33 (0)1 53 19 84 10
info@fracidf-leplateau.com
www.fracidf-leplateau.com

The Île-de-France National Contemporary Art Collection (FRAC) is not just a collection to be displayed and enriched; it is also a venue – Le Plateau – whose programme is founded on experiment, production of art works and outreach ventures destined, via L'Antenne (its educational space), to bring the art of today to the broadest possible audience.
Combining all these activities into a single, global project gives the Île-de-France FRAC a special closeness to contemporary art in all its diversity, together with a message that embodies this;
---