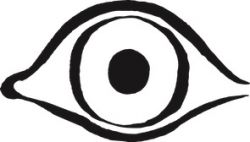 LECLAIREUR
Head Office
29 bis rue des Francs Bourgeois
75004 Paris, France
P : +33 (0)1 44 78 81 81
F :
lydia@leclaireur.com
www.leclaireur.com
DIVERGENCE IS A WAY OF LIFE
ABOUT LECLAIREUR
Since 1980, when our first space opened in an art gallery on the Champs-Elysées, LECLAIREUR has been presenting designers with strong, unusual and rich approaches to their work. LECLAIREUR was quickly established as a visionary force in the world of fashion, lifestyle and design.
PHILOSOPHY
By bringing design and fash­ion together and break­ing away from the traditional dis­tri­b­u­tion sys­tem, LECLAIREUR's founders, Mar­tine & Armand Hadida, blazed a new path. Avant-garde choices and ser­vice truly ded­i­cated to the needs of a highly specific, aesthetic-oriented and worldly clientele remain the pillars of an ongoing story wherein clients and creators indirectly collaborate, and thus become essential actors themselves in the LECLAIREUR experience.
"LECLAIREUR always looks ahead, engaging with what will come, to dare, to disrupt — it is our duty to seduce, and to sur­prise."
Discovering. Inspiring. Sharing. LECLAIREUR is forever a pioneer, regularly reinventing itself to offer its clientele a unique vision of creation, just as it did, some 35 years ago.
---
LECLAIREUR Boissy d'Anglas
Men's & Women's Store
10 rue Boissy d'Anglas - 75008 Paris - France

Open 11am - 7pm
P : +33 (0)1 53 43 03 70
boissy@leclaireur.com

---
LECLAIREUR Sévigné
Men's & Women's Store
40 rue de Sévigné - 75003 Paris - France

P : +33 (0)1 48 87 10 22
sevigne@leclaireur.com

---
LECLAIREUR Hérold
Men's & Women's Store
10 rue Hérold - 75001 Paris - France

Open 11am - 7pm
P : +33 (0)1 40 41 09 89
herold@leclaireur.com

---
LECLAIREUR Champs-Elysées
Men's Store
26 avenue des Champs-Elysées - 75008 Paris - France

Open 11am - 7pm
P : +33 (0)1 45 62 12 32
champs@leclaireur.com

---
LECLAIREUR Los Angeles
Concept store
Design Gallery - 450 N Robertson Boulevard - CA 90048 West Hollywood - United States

P : +1 (310) 360 0262

---
---
Women's Collections
07 A
AALTO
Adieu
Afroditi Hera
Aganovich
Alex Perry
Ann Demeulemeester
Avant Toi
Balenciaga
Balmain
Bibi Van Der Velden
Blackyoto
Blancha
Boris Bidjan Saberi
Céline
CHEREVICHKIOTVICHKI
Chloé
Comme des Garçons
Comme des Garçons Play
Di Liborio
Dries Van Noten
Drome
Elena Dawson
Ellery
FACETASM
Faith Connexion
Faliero Sarti
Fendi
Greg Lauren
Gucci
Guidi
Haider Ackermann
Herno
Hugo Matha
Ilaria Nistri
Isaac Sellam Experience
Junya Watanabe
Juun.J
Koché
Label Under Construction
Lamberto Losani

Lanvin
Linda Farrow
Litkovskaya
Lost & Found
Maison Margiela
Maison Rabih Kayrouz
Maison Ullens
Marni
Marques Almeida
Marsèll
Masnada
Maurizio Amadei
Moncler
Monse
Moohong
Mr and Mrs Italy
Muñoz
Oscar de la Renta
Paco Rabanne
Paul Harnden
Peter Pilotto
Phaédo
Pierre Louis Mascia
Preen by Thornton Bregazzi
Premiata
Rokh
sacai
Saint Laurent
Shiro Sakai
Sprung
Stuart Weitzman
Thom Browne
Too Good
Uma Wang
Undercover
Utzon
Valentino
Vera Wang
Y/PROJECT
Yang Li
Yohji Yamamoto
Zuhair Murad

Men's collections
08 Sircus
Aganovich
Aizea
Ann Demeulemeester
Artselab
Attachment
Avant Toi
Balmain
Boris Bidjan Saberi
both
Bruno Bordese
By Walid
CA4LA
Cedric Jacquemyn
Christopher Nemeth
Comme des Garçons
Cornelian Taurus by Daisuke Iwanaga
Cottweiler
Craig Green
Deepti
Domrebel
Dries Van Noten
Drkshdw
Drome
Edward Crutchley
FACETASM
Faliero Sarti
Giorgio Brato
Grace Wales Bonner
Greg Lauren
Gucci
Guidi
Haider Ackermann
Hakusan
Helbers
Herno
Horisaki
Individual Sentiments
Isaac Sellam Experience
J M Ribot
Julius
Junya Watanabe
Juun.J
Katsuyukikodama Parradiddle
Kired

Knitbrary
Kuboraum
Lanvin
Layer-0
Lost & Found
Maison Margiela
Maison MIHARA YASUHIRO
Marsèll
Masnada
Mastercraft Union
Maurizio Amadei
Miaoran
Moncler
Moohong
Myar
Neil Barrett
O.X.S. Rubber Soul
Officine Creative
Paul Harnden
Pierre Louis Mascia
Ports
Premiata
Pushbutton
Raparo
Red Eye
Rick Owens
Roberto Collina
Roggykei
sacai
Saint Laurent
Song for the Mute
Stella McCartney
Suzusan
Taichi Murakami
The Soloist
Thom Browne
Tobias Wistisen
Uma Wang
Undercover
Valentino
Werkstatt:München
Y/PROJECT
Yang Li
Yohji Yamamoto
Ziggy Chen

---
---