City guide / Multilabel stores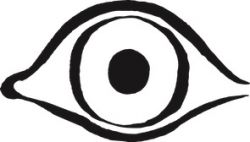 L'Eclaireur
Head Office
75004 Paris, France
T : +33 (0)1 53 43 86 88
F : +33 (0)1 42 71 03 07
contact@leclaireur.com
www.leclaireur.com
In 1980, Armand Hadida opens his first point of sale in the basement of a gallery on the Champs Elysées. For him a way to affirm his chosen path by proposing clothes of designers embodying the brightness in fashion for the upcoming decennia.

He becomes the first distributor of brands like Girbaud, Prada, Helmut Lang, John Galliano, Ann Demeulemeester, Dries Van Noten, Martin Margiela in France. Since then, l'Eclaireur has opened four other shops established as true venues, meeting points for all the aficionados being terrified of only one word : «shopping».
The nineties bring about a new challenge, the opening of the boutique in 'rue des Rosiers', with a strong eclectic collection. Hadida introduces the «Antwerp 6» together with names as Sipek, Dubreuil, Starck, Comme des Garçons, Hussein Chalayan etc… An important step forward.
Pioneers in combining design and fashion, pioneers in breaking away with the traditional distribution system, Armand & Martine Hadida gave a new direction to the highly bana- lised profession of «retail selling». Extremely sharp-edged choices and a service dedicated to the needs of the specific client serve as the basic principles of the couple.
At L'Eclaireur the client is invited to take part in a story where creators appear to be actors. Still located in the Marais in 2000 a new L'Eclaireur solely concentrating on men's fashion opens its doors in rue Malher.
A year later in 2001, the fearless couple endeavours a new challenge opening Hérold (place des Victoires ) without any windows, without a name and without any visibility in the street. «In this space we only wanted to put the exclusive character of the designers in the spotlights instead of focussing on a large marketing campaign…»
Intuition and their instinct how to create a difference mark the force of this visionary duo. At L'Eclaireur, first of all the client is welcomed as the host of the venue. Martine Hadida believes you can only grow by fascinating encounters and passing on the passion of presenting artistic creations rather than merely showing collections. «
Blazing more nobility in our places.

Transpose the talent of those who launch new trends in the world of fashion. When we possess this magnificent seeds, we have to let them cultivate in an authentic composition
» illuminates
Armand Hadida
.
In 2008, L'Eclaireur established rue Boissy d'Anglas, revisiting the spirit of Faubourg between Lanvin and Hermès. Refering to the magic of Fornasetti intensifies a luxury based on the art of surprising people. L'Eclaireur turns the cards and opens a restaurant in a decor based on the archives of this illusionist.
L'Éclaireur St. Honoré
Women's Store
8-10, rue Boissy d'Anglas - 75008 Paris - France

Open 11am - 7pm
T : +33 (0)1 53 43 03 70
boissy@leclaireur.com

L'Éclaireur Sévigné
Men's & Women's Store
40 rue de Sévigné - 75004 Paris - France

T : +33 (0)1 48 87 10 22

L'Éclaireur Herold
Men's & Women's Store
10, rue Hérold - 75001 Paris - France

Open 11am - 7pm
T : +33 (0)1 40 41 09 89
herold@leclaireur.com

L'Éclaireur Champs-Elysées
Men's Store
26, galerie des Champs Elysées - 75008 Paris - France

Open 11am - 7pm
T : +33 (0)1 45 62 12 32
champs@leclaireur.com

L'Eclaireur Los Angeles
Men's & Women's Store
(opening June 2016) - 450 N Robertson Boulevard - CA90048 West Hollywood - United States

Le Royal Éclaireur
Men's & Women's Store
39/41, avenue Hoche - 75008 Paris - France

T : +33 (0)1 56 68 10 47
royal@leclaireur.com

Women's & Accessorie's collections
6267
Adam Jones
AF Vandervorst
Anne Valerie Hash
Aviu
Chloé
Christopher Kane
Giambattista Valli
Golem
J Brand
Lamberto Losani
Les Chiffoniers
Liberty
Loose
Lutz
L'Agence
M Marani
Mara Hoffman
Marios Schwab
Maurizio Amad
Peachoo & Krejberg
Roberta Furlanetto
Sacai
Sharon Wauchob
Sprung Frères
Stouls
Suzann Olasso
Tramando
Zhor & Nema
Men's, Women's & Accessorie's collections
Ann Demeulemeester
Balenciaga
Christian Dior
Comme des Garçons
Dries Van Noten
Faliero Sarti
Givenchy
Golden Goose
If Six Was Nine
Lanvin
Marni
Paul Harnden
Rick Owens
Undercover
Men's & Women's collections
Herno
Isaac Sellam
Johnbull
Junya Watanabe
Khozo

LGB
Lost and Found
Moncler
Notify
Yves Salomon
Accessorie's collections
Balmain
Gustavo Lins
Haider Ackermann
Linda Farrow
Martin Margiela
Mihara Yasuhi
Oscar de La Renta
Valentino

Men's collections
Annapurna
Blackboard
Boris Bidjan
Giorgio Brato
Guaglianone
Kiminori Mori
Kolor
Marchand Drapier
Naked and Famous
Neil Barrett
Number Nine
Paolo Pecora
Prada Red
Ring
Men's & Accessorie's collections
Christian Peau

Damir Doma
Gareth Pugh

Accessory Collections Men & Women
Aristolasia
Carmina Campus
Catherine Michiels
Erickson Beamon
Goti
Jas MB
Nicholas King
Orciani

Pauric Sweeney
Prada
Rosa Maria
Ruby
Ruffo
Saphire Line
Toy Watch
Tumi
Zagliani
Shoes Collections
AF Vandervorst
Ann Demeulemeester
Balenciaga
Balmain by Giuseppe Zanotti
Cazabat
Chloé
Christian Peau
Dries Van Noten
Gareth Pugh
Georgina Goodman
Gianni Barbato
Givenchy
Golden Goose
Guidi
Haider Ackermann
Junya Watanabe
L.G.B
Lanvin
Marni
Martin Margiela
Maurizio Amad
Michael Lewis
Mihara Yasuhi
Nicholas Kirkwood
Oscar de La Renta
Paul Harnden
Prada
Premiata
Raparo
Raphael Young
RBiz
Rick Owens
SC Napoli
Silvano Sasse
Undercover
Valentino
---