Design connections / Showrooms and galleries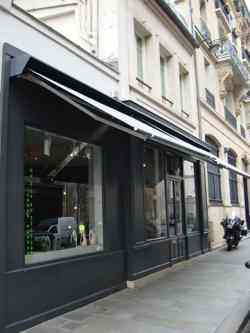 ToolsGalerie
Head Office
75003 Paris, France
T : +33 (0)1 42 77 35 80
F : +33 (0)1 42 77 35 62
lb@toolsgalerie.com
www.toolsgalerie.com
ToolsGalerie was created in 2003 as a venue for research and convergence exclusively dedicated to contemporary designers, to promote their work and diffuse it to specialist collectors and to a wider audience, through meetings with designers from different creative horizons and an approach of a field where borders are not clearly defined.

ToolsGalerie strives to encourage proximity with designers and better comprehend their field of action, where prototypes, unique originals, limited editions, as well as industrial runs naturally coexist.
Bringing production together as a whole helps to define a language, a coherent universe and tends to break down the barriers between artist's work and designer's piece - traditionally associated to usage.
ToolsGalerie works with established designers, as well as discovering and promoting new talents, with exhibitions devoted to individual artists or themes. Based on pre-existent designs or projects defined in common, ToolsGalerie produces limited editions of objects or furniture for its exhibitions, as a complement to existing productions.
In addition to its main vocation as an editor-gallerist, ToolsGalerie has additional activities: objects or furniture distribution, exhibition curator and other services.
---