Designer
Ilja Visser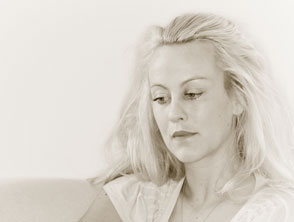 Label
Ready to fish_
is a Dutch label founded in 2007 by designer Ilja Visser. The label creates fashion, furniture, scents and music. Everything comes from a feeling of sharing artistic expressions.
Ready to fish_ is surprising yet recognizable because of its innovative approach to fashion which makes the collections feminine and modern. Made of carefully selected fabrics the collection is characterized by elements of contrast and asymmetrical silhouettes.
AW12/13 Wanderlust
The strong desire to wander, explore and discover in stillness and silence by the overall appearance of the Icelandic landscape.
Transforming the graphical nature into geometrical and fluent allovers combined with the pureness of recurrent clean cuts.
Traditional crafts esthetics in addition to simplicity has been seen as the ultimate sophistication.
Light filtered colors underline the crispy feeling of the lust to wander.
Contacts & showrooms
Ready to Fish / Showroom
Prinsengracht 581-583
1016 HT Amsterdam, Netherlands



Marketing - communication


Multilabel showrooms
Sales Dept. France

N°10_Showroom
n10showrooms@aol.fr
T : +33 (0)1 42 74 01 76
F : +33 (0)1 42 71 47 50
Sales Dept. Italy

Spartadiciannove Showroom
Simone Sorgenti
info@spartadiciannove.it
T : +39 025 46 91 64
Press contacts
Press offices
Spice PR
Bloemgracht 117
1016 KJ Amsterdam, Netherlands


Boutiques
Boutiques Ready to fish_
Amsterdam
Ready to fish_
Prinsengracht 581
Amsterdam
Netherlands
T : +31 20 6257466
---
Selection of multilabel boutiques
Amsterdam

Azzuro Due
P.C Hoofstraat 142a
1071 CE Amsterdam
Netherlands

Amsterdam

Sprmrkt
Rozengracht, 191-193
Amsterdam
Netherlands

Berlin

Greta & Luis
Rosenthaler Str. 15
10119 Berlin
Germany

Gent

Rewind
Sint Pieterstraat 44
9000 Gent
Belgium

Roma

Paris Sport
Via di Priscilia 97/99
199 Roma
Italy

Verona

Macondo
Vicolo Scudo Di Francia, 7
Verona
Italy