FRANCE / Paris: LANVIN starts a children's line
New collection
published : May 19 2011
category : news
The brand revives its traditions by creating a collection of 25 products aimed at little girls.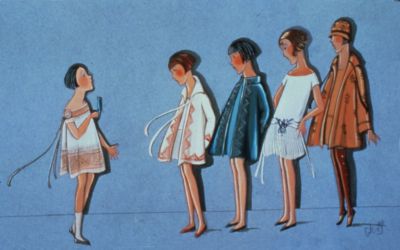 The first LANVIN section, founded by Jeanne Lanvin in 1908, was already dedicated to childrenswear.

This collection, the creation of which was announced on May 4th, 2011, includes dresses, sweaters, coats, t-shirts and accessories, as shown on the first sketches of Alber Elbaz, designer for the brand since 2001.

The collection, aimed at little girls from 4 to 10, will be presented in showroom in June 2011 and it will be available in stores as from the end of November 2011 for the 2012 summer season.
For more information, contact:
Charles-Henry Paradis

Héloïse Keller © modemonline.com