GREAT BRITAIN / London: Sir Conran 's gift to the Design Museum.
donation
published : June 29 2011
category : highlights
Sir Terence Conran's donation consists of £7.5m and the value of the sale of the lease of the current museum building valued of £10m.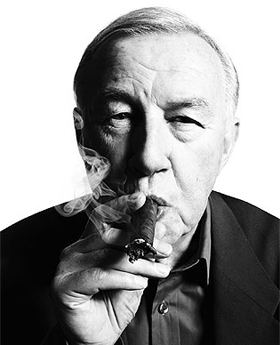 The Design Museum plans to relocate from its current home at Shad Thames to the former Commonwealth Institute building, giving it three times more space in which to show a wider range of exhibitions, showcase its world‐class collection and extend its learning programme.

Sir Terence Conran, who celebrates his 80th birthday in October this year, met the Prime Minister and Secretary of State for Culture Jeremy Hunt at 10 Downing Street today in recognition of his continued support for the Design Museum and this exciting new project.

Jeremy Hunt adds 'Sir Terence Conran has already made a remarkable contribution to the history of design. Through his Habitat and Conran stores, restaurants, books and the Design Museum he has had an extraordinary influence on the way we live and the way we view design. Sir Terence's exceptionally generous gift to the Design Museum will not only help this excellent cultural institution move to a new home, but will also help showcase Britain's ability to produce some of the world's greatest designers and influence design on a global scale'

Later this year the Design Museum will celebrate Sir Terence Conran's career with a retrospective exhibition – Sir Terence Conran, The Way we Live Now, 16 November 2011 - 4 March 2012. This exhibition will explore Sir Terence Conran's impact on contemporary life. The Design Museum will also host a panel debate at Tate Modern on 20 September 2011 with guest speakers celebrating Sir Terence Conran's career.