Modem Mag / Newsletter article
SPAIN / Barcelona: Fashion Week preview Spring-Summer 2012
City Guide
category : newsletter article
Shows, showrooms, presentations, soirées, exhibitions, shopping, outings… Modemonline lists the events due to take place from the 12th to the 15th of July 2011.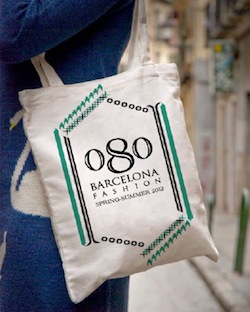 From Tuesday 12th to Friday 15th July 2011, 18 shows will take place, this time at Barcelona University, at the University square, near to the Eixample (the modernist quarter) and El Raval (former red light district where one can now find contemporary art museum, the MACBA). 11 of the collections were made locally. The others were invited: Omar Kashoura, Yiorgos Eleftheriades, Steffie Christiaens, Mal-Aimée and Ehud.

Consult the show and presentation calendar

From July 12th to the 15th, the 080 Barcelona fashion salon will also be held at Barcelona University. Creativity and innovation are the key words for this showroom, instituted by Catalan authorities in order to promote the region.

From the 13th to the 15th of July, the tradeshow The Brandery will run at Avenida Maria Cristina. The Brandery arranges meetings for urban and contemporary brands so that they are able to encounter the southern European market.

Consult the tradeshow calendar

Several multi-label fairs will come together to present collections: Albert Lasry, B&C Agents, La Casa del Alcade, specialised in prestigious Spanish and Portuguese labels, Popis 34SL and Via Emilia.

Consult the multi-label showroom calendar

Designer showrooms will be reunited in the 080 showroom department at the 080 Barcelona salon. Among them: Ehud, Jan Iù Mes, Josep Abril, Karlotalaspalas, Manuel Bolano, Miriam Ponsa…

Consult the designer showroom calendar

Inauguration evenings have also been planned. Find them in our events calendar.

Learn more about Steffie Christiaens
Learn more about the exhibitions in Barcelona this season
City Guide to multi-label stores in Barcelona
City Guide to Barcelona restaurants