GREAT BRITAIN / London: On|Off Tuuli Catwalk Dinner
Soirée
published : September 14 2011
category : highlights
A soirée including the presentation of a limited edition fanzine, a dinner, a catwalk show and a photography exhibition marks a second collaboration between On|Off, Rankin and, as creative director, Tuuli Shipster.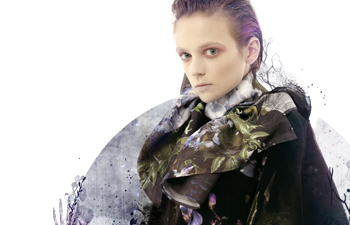 September 15th, 2011 - on the eve of London Fashion Week - On|Off will host a dinner to unveil a limited edition fanzine, a collaborative project realised with Rankin and, as creative director, Tuuli Shipster.

The fanzine features a selection of emerging talents: designers, artists, set designers, photographes and stylists, all whose diverse styles converge to create this exclusive limited printed edition. Among those showcased: Rein Vollenga, Bronwen Marshall, Lee Lapthorne, Zeynep Tosun and Hasan Hejazi. The designers have been partnered with the following photographers curated by Rankin: Jonas Lindström, Antonio Mingot, Jenny Brough and Grant Thomas.

A catwalk show upon the guests dinner table will also give guests in attendance the chance to preview the three fashion designers who have been selected to show at the "On|Off Presents …" show in Paris at Espace Commines 01.10.11 at 12.30 hours: London-based designers Hasan Hejazi and Kerhao, and Turkish designer Zeynep Tosun. On the same occasion, the "Dig The New Breed" exhibition will launch: an exhibition of the work of 15 emerging photographers curated by the duo.

On|Off is a collective showroom that has bridged the gap between on and off schedule designers in London for nearly a decade, creating a unique platform to showcase designers' collections, by pushing the boundaries of contemporary exhibition space.


On|Off – Tuuli Catwalk/Dinner
110-114 Grafton Road,
London NW5 4BA
15th September 2011, strictly invitation only

Press Contact: Ivan Moya Denia
T : +44 (0) 207 287 2327
pr@thedoll.org

Ben Sharp © Modemonline.com