GREAT BRITAIN / London: First issue of London Collection: Men
Fashion Week
published : June 01 2012
category : news
Over 50 shows, presentations and events will take place across London from Friday 15th to Sunday 17th of June 2012.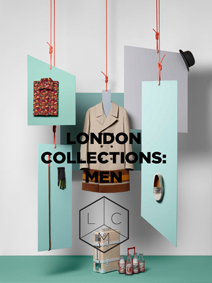 LONDON COLLECTION MEN - JUNE 2012 / Fashion Shows & Presentations
Live streaming fashion show of FRIDAY JUNE 15
Live streaming fashion show of SATURDAY JUNE 16
Live streaming fashion show of SUNDAY JUNE 17

London Collection: Men will be taking place at venues with The Hospital Club becoming the central hub for the London Men Fashion Week.

There will be three floors of showrooms and carefully curated static installations from over 25 ready-to-wear and accessories designers.

Fashion East will host a group of designers creating static installations which will run from Friday 15th to Saturday 16th of June 2012.

HRH The Prince of Wales will be hosting a reception to celebrate the launch of London Collections: Men on June 14th 2012.

London Collections: Men will form part of Fashion 2012, a central platform under which the industry is able to showcase and celebrate British fashion. It will provide a core focus for the industry and a calendar of the major fashion events and activities throughout London's Olympic year. The Fashion 2012 Menswear Committee is chaired by Dylan Jones, GQ.
London Collections: Men
15th-17th June 2012
Press enquiries British Fashion Council:
Gemma Ebelis
Will Rowley
London Collections: Men more information
To know more about London collections: Women