FRANCE / Paris: Catwalk show Mod'Art 2012
Fashion School
published : May 22 2012
category : news
Collections presentation promotion 2012, tuesday 12th of June 2012.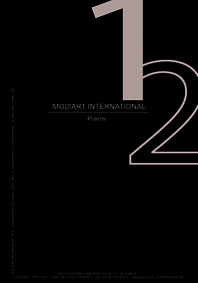 After 3 years of study, 30 students in Fashion Design/Pattern of the Promotion 2012, will present their collections which they draw from February with the support of the teaching team.

Several professionals (buyers, designers, journalists and fashion opinion leaders) will meet on Tuesday 12th June, from the morning, to evaluate the work of these future designers. Each of them present a research notebook, a folder of style, a brief socio-economic and three silhouetes garments made by them.

Three awards are nominated by the members of jury, which are announced at the end of the parade of the presentation of the collection for the promotion 2012.
Mod'Art Catwalk show & Award
Tuesday 12th of June 2012.
8pm
Le Valois
8, rue de Valois
75001 Paris
PR Christina Mavidris