FRANCE / Hyères: Contest awards Design Parade 7
Prize given
published : July 05 2012
category : highlights
Design Parade 7 Grand Prix: Julie Richoz………………… Public Prize: Marc Sarrazin.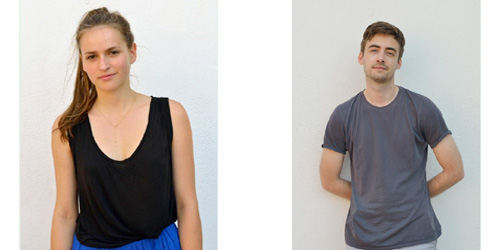 Design Parade 7 Grand Prix: Julie Richoz/ France-Switzerland / Arrotolare, Bouleau
Taking inspiration from her observations on systems or materials which fascinates her, Julie Richoz re-appropriates their essence in order to create objects in the series Arrotolare and Bouleau.


Inspired by the movements of a crumb collector, made out of rolled metal, the desk set Arrotolare collects everything that rests upon the desk, in a single movement. Halfway between a desk pot and a desk tray, the containers are just as often placed horizontally as vertically, revealing or hiding their contents as they are turned towards, or away from us. Consorting with one another, the different items within the set embrace one another, thus creating an ensemble. Each design exhibits a simple construction, based upon a sheet of metal that is cut out, bent, and then sealed with a plastic stopper.
The series Bouleau takes its inspiration from a round, industrial, metal clamp. Even though it is made out of a rigid material, the quasi-crenelated, cut-out form of the clamp makes it more flexible. By translating this to wood, one obtains a similar flexibility. The waste paper bin and the desk tray Bouleau are made of a supple, birch plywood, a metal ring, and an aluminium base. All of the items are held together thanks to the elasticity of the wood. Beyond its practical uses, the cut-out design of the clamp, translated to wood, fashions the aesthetic of the series.
designparade1

Public Prize: Marc Sarrazin / France / Rêveils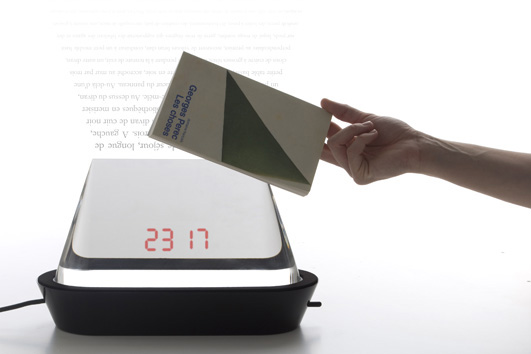 The designer believes that the traditional functions applied to the objects which surround us, are like potential articulations, between different universes. Based upon the development of the cognitive sciences, the advent of new technologies, and putting great emphasis on the irrational – counterpart to the rational – , he is looking for transitions which may allow him to penetrate into our everyday lives, in unexpected ways.

Jury: François Azambourg, President of the jury, Fernando Amat Vincon, Paloma Canizares, Jean-Baptiste Fastrez, Raymond Guidot, Didier Krzentowski, Inga Sempé, Brynjar Siguðrarson, Magnus Wästberg.

Each year Camper invites a designer to participate in Master Class in Master Crafts workshop in Son Fortesa, Majorca, this year the designer is:
Michel Giesbrecht
The Grand Prix Design Parade 7 consists of:
• a research residency of one year at Sèvres - Cité de la céramique
• a creative residency at the CIRVA, Marseille (International center of research on glass and arts) which will result in the creation of a vase.
• a grant of 5 000 euros given by Galerie kreo to develop a personal design project
• a solo exhibition at the villa Noailles in July 2013
• the three-volumes set Phaidon Design Classics
Following the festival, Paloma Canizares, PCM Madrid and jury member proposes a collaboration for an edition to Julie Richoz

To know more about Design Parade 7

Photos: © Olivier Amsellem, villa Noailles.