FRANCE / Paris: STEERING COMMITTEE FOR THE MAISON DU PRET A PORTER FEMININ
Institution
published : August 01 2012
category : news
To establish the general directions the Maiso n du Prêt à Porter Féminin et des Accessoires should follow, a Steering Committee, led by Pierre Bergé, was created. The members are: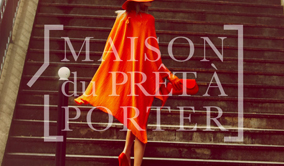 Serge Bensimon, President, Bensimon and Administrator for the FFPAPF.
Christian Blanckaert, President Petit Bateau
Maurizio Borletti, President and Associate Director Borletti Group
Corinne Champagner Katz, attorney.
Nathalie Dufour, General Delegate, ANDAM
Jean-Marc Gaucher, President Repetto
Jean-Marc Genis, President Fédération des Enseignes de l'Habillement
Isabelle Guichot, CEO Balenciaga
Philippe Hache, President, Macosa and Administrator for the FFPAPF
Catherine Join-Dieterle, Fashion and costume history chair, Ecole du Louvre
Pierre-François Le Louët, President Nelly Rodi
Sandrine Lilienfeld, President Naf Naf
Jean-Pierre Mocho, President Fédération Française du Prêt à Porter Féminin
Bernard Morvan, President Fédération Nationale de l'Habillement
Maria Luisa Poumaillou, Maria Luisa
Jean-Philippe Prugnaud, President Mint
Nathalie Tribouillard, CEO Léonard
Bernard Weill, CEO Weill.

The Committee's objectives are to assist businesses in their development, analyze markets, identify
potential growth strategies and form research groups on specific topics. Six dedicated commissions
will work with the Steering Committee.

The first Steering Committee meeting will be 12 September 2012.
More info : Constance Dubois

www.maisondupretaporter.com