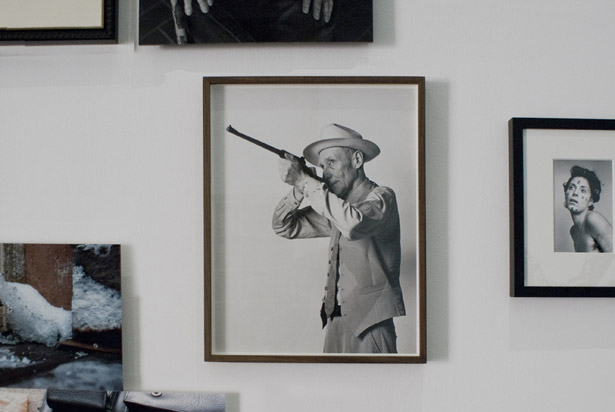 MEXICO / ECATEPEC: POULE!
until Friday September 14 2012
Fundación/Colección Jumex
Vía Morelos # 272 Col. Santa María Tulpetlac
Ecatepec
Mexico
Fundación/Colección Jumex presents the exhibition "Poule!".
Poule! highlights no particular theme: rather it convenes a profusion of provocative, cross-fertilizing ones. Lots of black and white here, but lots of color too: smoke; iconic figures from art, music, movies, and fashion; lots of unknowns; works based on archival material; a mass of photographs and a few paintings; silkscreening; moving images; immobile and animated artifacts; drawings done in pencil, water, ink, and gouache; human ashes mixed with water; people talking while others are cutting wood; memories, true and fantasized stories, and the shadow of William Burroughs.

And then there's also nature, with its mountains, oceans, and more or less threatening skies; plus wind and spells.