Digital editions and covers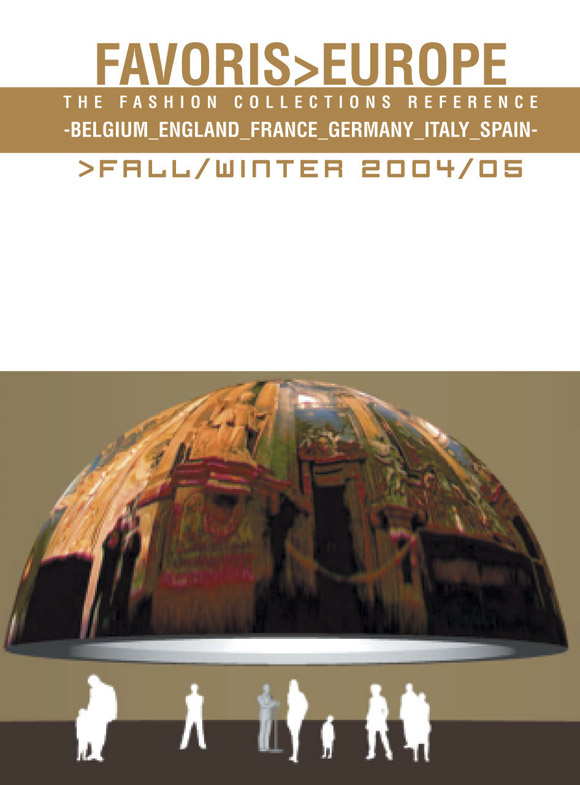 La coupole
Projet pour Lille 2004 de Jeffrey Shaw et Bern Lintermann

---
Favoris>Europe Fall-Winter 2004-2005
Cover by Lille Capitale Européenne de la Culture
Editorial by Martine Aubry
Mayor of Lille - President of «Lille 2004»

Lille 2004, European Capital of Culture, is both a celebration of its flamboyant historical heritage and a daring look into the future. Within a programme of more than 2000 events, the Metamorphoses change our perception of everyday life and Parallel Worlds enable us to experience the work of artists from everywhere.

Lille 2004 has given a prominent place to fashion, a vital industry in our Euro region.
Several events of Lille 2004 are related to the fashion world: the Phare Textile cycle dedicated to the textile tradition of Roubaix, with the presentation of new types of fabrics, created by artists and manufacturers; an exhibition in Calais Robe/Rêve: rêves de robes with examples of haute couture and fashion designs from the permanent collection of the Calais Musée des Beaux Arts et de la Dentelle; an exhibition on contemporary textiles in Fourmies-Treslon; and "Matisse et la Couleur des Tissus", a celebration of Matisse, born in a family of weavers from the north of France, with an exhibition of fabrics collected by the artist.

I invite you to come and share, throughout the year 2004, the many pleasures offered by such an abundance and diversity of culture events.