Digital editions and covers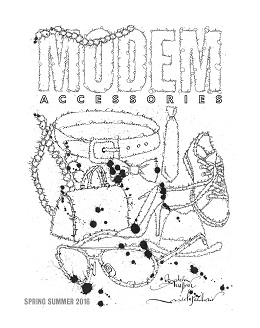 VIEW ECATALOG
Cover and Dividers : NICOLAS OUCHENIR
© Nicolas Ouchenir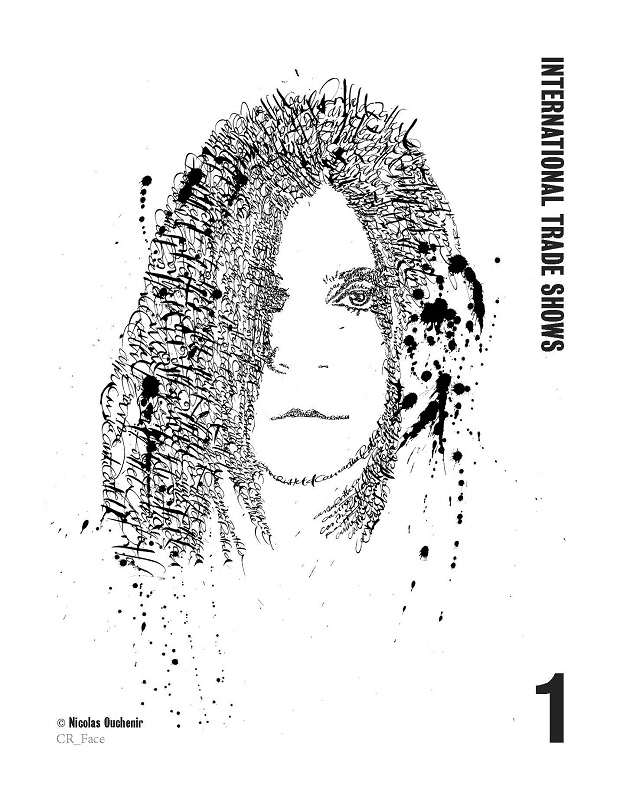 VIEW DIVIDERS
---
Modem Accessories Spring-Summer 2016
Cover by Nicolas Ouchenir
For this edition which is dedicated to the Fashion Accessories Collection Spring/Summer 2016, we gave "carte blanche" to Nicolas Ouchenir, one of today's most in-demand calligraphers.

Nicolas Ouchenir, a self-taught calligrapher, started his career a decade ago and quickly became fashion's right hand by adorning the most sought after show invitations, envelopes and nametags with his unique handwritings. Born and raised in Paris, Ouchenir works in his atelier on rue Saint Honoré, where he welcomes both the luxury industry's A-list — including Louis Vuitton, Dior, Hermès, Givenchy, Chloé and Lancôme, just to name a few — and private clients for whom he elaborates personal handwritings, made-to-measure alphabets, logos and letters of all kind.

Throughout his career, Nicolas Ouchenir's challenge has always been to show that calligraphy is not an ephemeral trend, but an art on its own — something not only creative, intellectual, palpable, and timeless, but also essential to the identity of a person. In this sense, Ouchenir always does his very best to infuse each calligraphy project with a particular style and signature, while imagining a brand new hand-writing that is always expressing his client's personality and the intimate identity of writing.

Today, Nicolas Ouchenir continues to be a pioneer in his field. In fact, he recently took his talent to another level by exhibiting a collection of portraits-signature at Colette in Paris, which is a singular and poetic interpretation of the men and women in his life, created with calligraphy. His latest work, which is printed on the cover and dividers of this edition, is just another proof that Ouchenir is not only constantly developing his chirographic skills, but also elevating the art of penmanship.

For more information, visit www.nicolasouchenir.com.