Digital editions and covers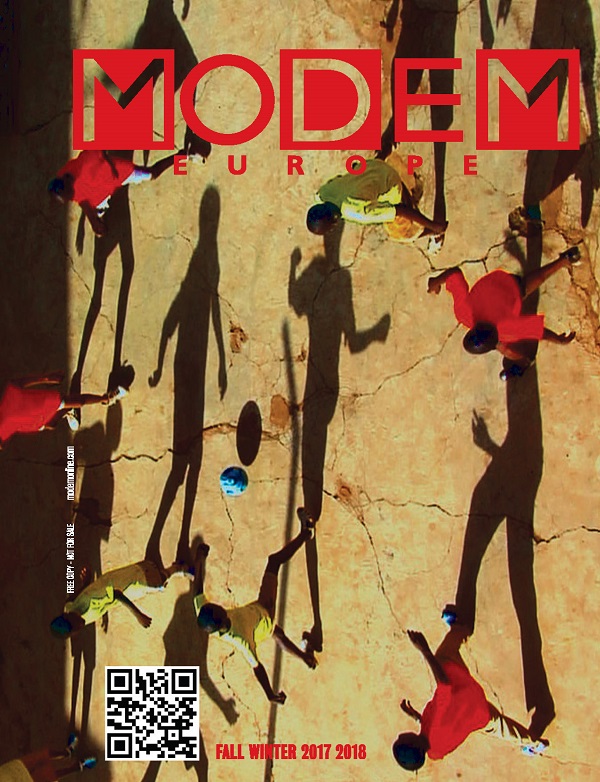 VIEW ECATALOG
Cover and Dividers:
SOUVENIRS FROM EARTH
Cover: MARCUS KREISS © "L'ombre de la victoire"
video-still - scan in the cover the QR code for video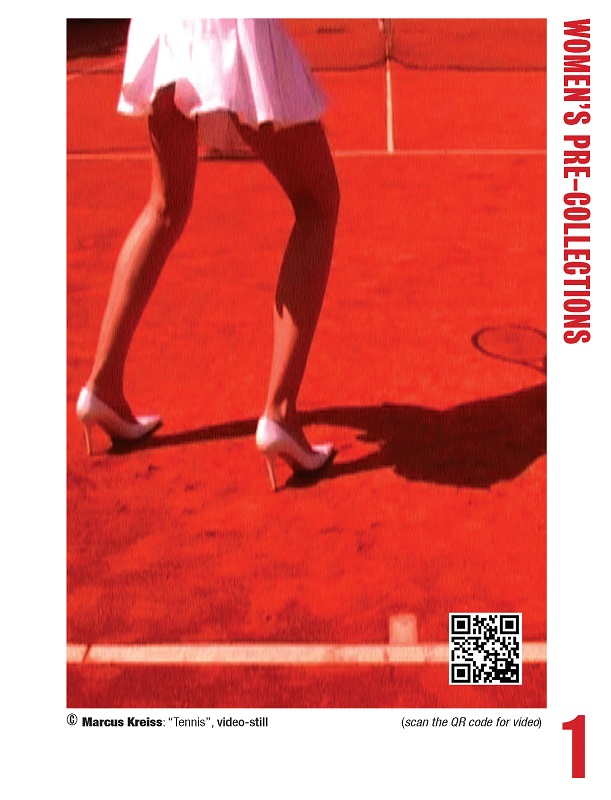 VIEW DIVIDERS
---
Modem Europe Fall-Winter 2017-2018
Cover by Marcus Kreiss
Amidst all the unspeakable programs mainstream TV offers today emerges SOUVENIRS FROM EARTH, a TV channel that dedicates itself completely to art. This station is a gateway to a parallel universe made by 2000 artists competing to deliver a vision novel to what you have been accustomed to seeing.

For this MODEM Europe January 2017 edition, we gave "carte blanche" to the artist Marcus Kreiss, the founder of SOUVENIRS FROM EARTH TV.

The channel has been broadcasting since 2006. Premiering first across German cable networks, and later, with great success, on French cable networks with 2 million viewers a month. Many of these viewers are millennials who are inspired by the ludicrous mix of video art, performance, photography, contemporary
dance, live news and interviews from the hot spots of the art world.

The concept for this much needed platform to empower artists to bring their art directly to the public dates back to the sixties, like Nam June Paik once said: "Television has been attacking us all our lives, no we can attack it back, now we make our own TV".

We wish Marcus Kreiss and SOUVENIRS FROM EARTH good luck in his mission: bringing art directly to the people, even those who didn't even know they were interested in art.

SOUVENIRS FROM EARTH
It is available with french cable operators
Orange (221), Free (211), Bouygues (217),
in Austria with A1 and Blitz
and over the Internet www.sfe.tv.