Digital editions and covers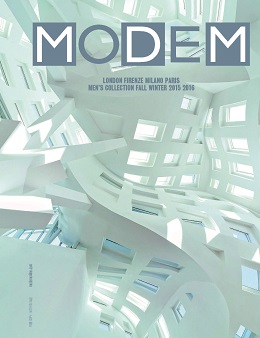 VIEW ECATALOG
"Carte blanche" to : FRANK GEHRY
Cover and Dividers : Images of the Frank Gehry retrospective
to the Centre Pompidou
Cover: "Cleveland Clinic Lou Ruvo Center for Brain Health,
2005-2010" Las Vegas, Nevada (détail)
Photo by Iwan Bann © Centre Pompidou Paris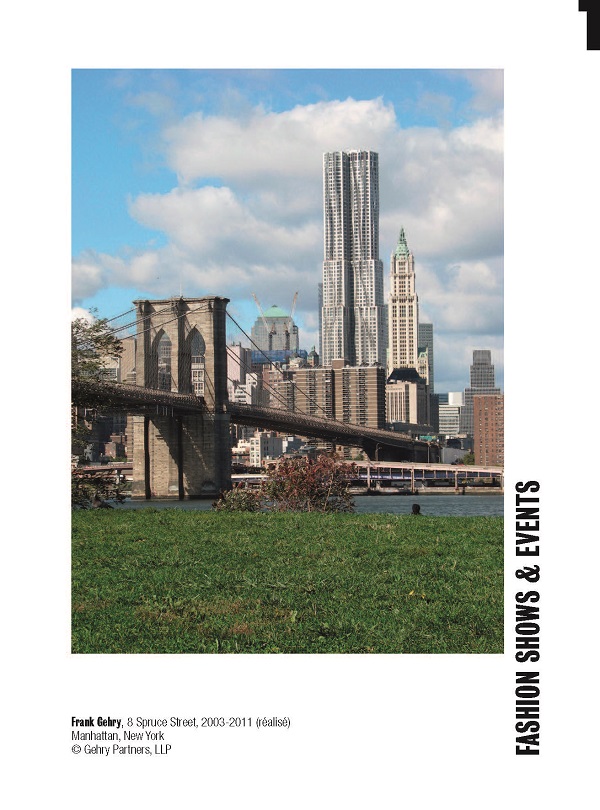 VIEW DIVIDERS
---
Modem Men's Firenze Milano Paris Fall-Winter 2015-2016
Cover by Frank Gehry
For this edition, which is dedicated to the Men's Fall-Winter 2015/16, Modem is giving "carte blanche" to the Los Angeles-based architect Frank Gehry, a key figure of contemporary architecture, internationally reputed for his one-of-akind artistic take on structure and design.

Globally recognized for projects that have now made him an icon, Frank Gehry has caused a lot of ink to flow lately, by building an architectural gem outside of Paris - the Louis Vuitton Foundation. In fact, his work has revolutionized the aesthetics of architecture, and its social and cultural role within the city. In the 60s, he mixed with the Californian art scene and became close to several artists, including Ed Ruscha, Richard Serra, Claes Oldenburg, Larry Bell and Ron Davis. His encounter with the works of Robert Rauschenberg and Jasper Johns opened the way to a reconfiguration of his architectural style, and notably began to introduce the use of poor materials such as cardboard, sheet metal and industrial wire netting.

From then on, Gehry kept on questioning his own means of expression throughout his architectural projects. In fact, Gehry's work - both his architecture and the urban vision it conveys - is informed by two preoccupations: how to humanize architecture, and how to find a second wind after the first industrial crisis. In this sense, the Centre Pompidou has dedicated a retrospective to the architect, that provides an overall interpretation of his work for the first time in Europe, through more than 60 models and nearly 220 original drawings.

In this sense, the cover and the divider images of this edition are paying a tribute to Frank Gehry's extraordinary take on architecture.

More information on http://www.centrepompidou.fr .