Digital editions and covers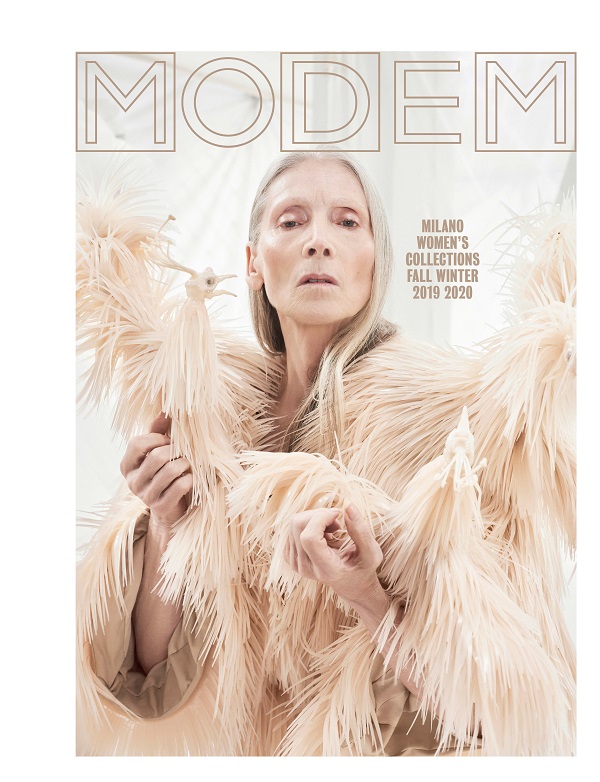 VIEW ECATALOG
EDITION DEDICATED TO ''STRONG WOMEN IN FASHION''
EXHBITION at GEMEENTEMUSEUM DEN HAAG ©

COVER : Iris van Herpen, ''Wilderness Embodied''
Courtesy, Iris van Herpen.

DIVIDERS, a picture selection of :Vivienne Westwood, Agnes B,
Mary Katrantzou, Givenchy (Clare Waight Keller),
Dior (Maria Grazia Chiuri), Stella McCartney,
Comme des Garçons. Olsthoorn * Vanderwilt.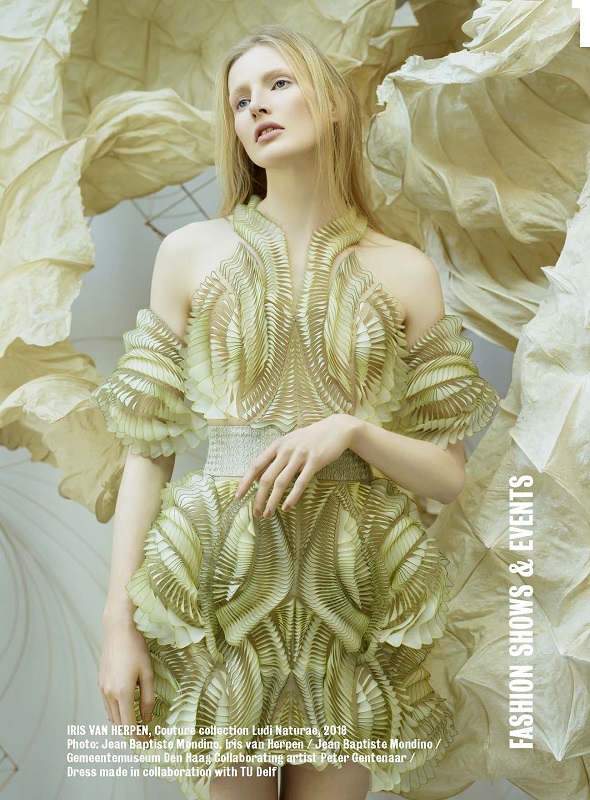 VIEW DIVIDERS
---
Modem Women's Milano Fall-Winter 2019-2020
Cover by Femme Fatale
Femme Fatale ! That little seamstress' is how the renowned Coco Chanel was once disdainfully described by her contemporary Paul Poiret.
He targeted her because she was a woman, but in fact he saw her has a major competitor. Times have changed. More fashion houses are now run by women than ever before.
Femmes Fatales, at Gemeentemuseum Den Haag, is the first exhibition in fashion history to focus exclusively on female designers.

The exhibition include work by Coco Chanel, Jeanne Lanvin, Elsa Schiaparelli, Mary Quant, Vivienne Westwood, Sonia Rykiel, Miuccia Prada, Maria Grazia Chiuri (Dior), Dutch designers like Fong Leng, Sheila de Vries and Iris van Herpen, and many others.

With such strong women who not only produce fabulous designs, but also show courage and are not afraid to make clear statements, one can barely imagine that the first female designers had to make their way in a man's world.

Until the abolition of the guilds after the French Revolution, tailoring was exclusively a male profession, as were embroidery and corsetry. Women sewed wool or linen items for women's wardrobes, made undergarments and children's clothes, or fine decorations for gowns. In the nineteenth century more and more women worked as 'couturières', French for seamstress.

But it took a man, the Englishman Charles Frederick Worth, to upgrade their profession, when he coined the term 'couturier'. Soon afterwards, female couturiers started to open their own couture houses. They included Jeanne Paquin and Jeanne Lanvin, and later Gabrielle 'Coco' Chanel, Madeleine Vionnet,
Madame Grès (Alix Barton) and Elsa Schiaparelli.

Like true femmes fatales, they made good use of their femininity to emphasise that they understood completely how best to clothe the female body.

FEMMES FATALES – STRONG WOMEN IN FASHION
Gemeentemuseum Den Haag
Stadhouderslaan 41, 2517 HV Den Haag
Until March 24, 2019