Digital editions and covers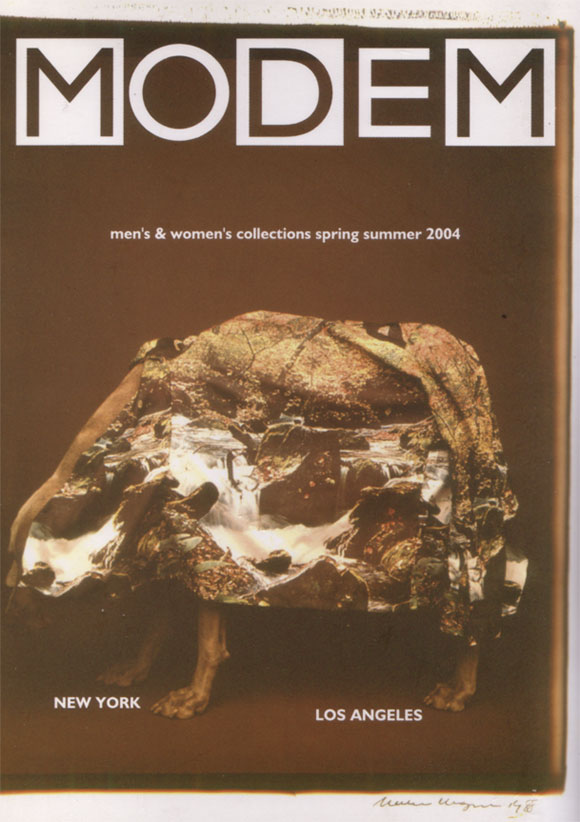 "White Water"
© William Wegman

---
Modem Men's & Women's New York Los Angeles Spring-Summer 2004
Cover by William Wegman
For this new edition, dedicated to the fashion weeks, men's and women's collections sring/summer 2004, we gave "carte blanche" to William Wegman, american artist that one can consider to be The Professor in teaching skills and irony.

A radically unformal mind and a Cartesian style are the trademarks of his work (videos, photos, drawings) which underline the necessity to develop the true perception of our daily acts, in order to stimulate the search for our identity and enable us to master the balance between time and space. His hilarious and autobiobraphical scenes with the complicity of his dog Man Ray are captivating icones which represent the universal language of Art and make the Museums and collections that own them even more prestigious.

The intervention of William Wegman and his predecessors on our covers underlines the close links between different creative fields. This intervention also highlights the search for new artistic dimensions in fashion.