Digital editions and covers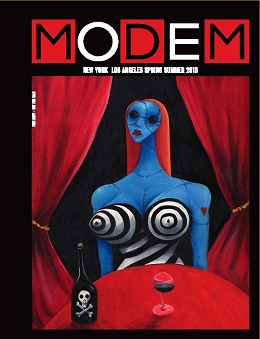 VIEW ECATALOG
Cover: © Tim Burton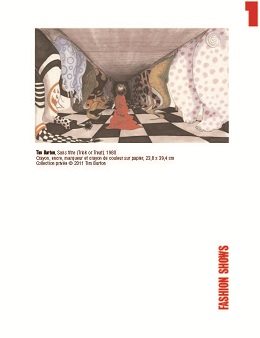 VIEW DIVIDERS
---
Modem NY&LA Spring Summer 2013
Cover by Tim Burton
Modem Edition gave carte blanche to the artist Tim Burton to present a selection of his precious drawings for the cover and interlayers of the September 2012 Modem New York-Los Angeles edition, dedicated to the Spring/Summer 2013 collections.

Director, screenwriter, film producer and cartoonist, Tim Burton was born in 1958 in Burbank, California. His talent in drawing was confirmed at the age of 14 when his hometown chooses his logo for municipal trucks.

At eighteen, he wins a scholarship from Disney, and enrolled at the California Institute of the Arts. After finishing his studies, he is recruited from Disney itself, where he became a confirmed animator taking part in the creation of "Red and Toby…"

He will not stay too much there, being unable to express his inner real creative spirt. This eccentric and shy young man, that preferred the atmosphere of the cemetery to play when he was a child, was ready to become, in 2007, the youngest film director in history to be awarded with a Golden Lion for Lifetime Achievement at the Venice Film Festival.

Tim Burton is the reference author for a cinema characterized by gothic, fairy, highly poetic and melancholy settings, often focused on themes such as marginalization and loneliness, awarded with different Oscar prizes as well.

In 2010 he has been appointed Chevalier des Arts et des Lettres by the French Minister of Culture, Frédéric Mitterrand, he chairs over the Cannes Film Festival jury and the New York MoMa dedicate him a retrospective exhibition. Among the exhibited pieces the ones in this Modem edition.