City guide / Art center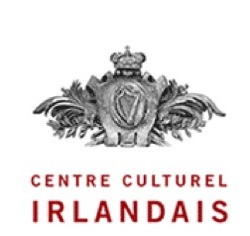 Centre Culturel Irlandais
5, rue des Irlandais
75005 Paris, France

2pm – 6pm Tuesday to Saturday, (Late opening Wednesday until 8pm).
12.30pm – 2.30pm Sunday. Closed Mondays and bank holidays
T : +33 (0)1 58 52 10 30
F : +33 (0)1 58 52 10 99
rbeaugendre@centreculturelirlandais.com
www.centreculturelirlandais.com

The development of a Centre Culturel Irlandais in a city of such heritage as Paris, within the magnificent building of the Collège des Irlandais, is a considerable statement of confidence about the strength of Irish contemporary culture. The story of the Irish in France reads like an adventure and clearly the Irish played their part in the history of Paris and its citizens.
The importance of celebrating this contribution and of ensuring it stays part of the future of the sanctuary on rue des Irlandais is clear, as is the excitement of the next step. France and Ireland have had much in common in the past. Both countries are part of a future that is allied, and again the Collège des Irlandais through the Centre Culturel Irlandais will play its part in that future.
The brief of the Centre Culturel Irlandais is to show a wide range of art forms, including visual art, film, literature, music and combinations of all of these. Accommodation for 45 people, drawn from students, artists, writers - all benefitting from time spent in Paris - gives the Centre Culturel Irlandais a unique opportunity to develop a vibrant community where exchange and dialogue are part of daily life.
---