Modem Mag / Homepage / April 2017
CHINA / Shanghai Fashion Week F/W 2017/2018
published : April 07 2017
category : highlights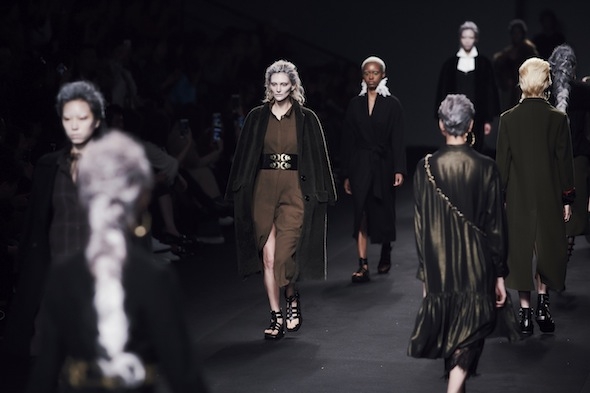 SHANGHAI FASHION SHOWS (April 7th to 14th, 2017),TRADE-SHOWS (April 7th to 11th, 2017) and SALES CAMPAIGN DATES for the MEN'S and WOMEN'S FALL/WINTER 2017/2018 COLLECTIONS
This season there are 45 catwalks, 17 presentations, 7 exhibitions, and 16 kids wear showing on schedule, and more than 1000 designers/brands exhibiting in official fashion tradeshow schedule including Mode Shanghai Fashion Tradeshow, Ontimeshow, Showroom Shanghai, and Dadashow. Moreover, a brand new B2C event Shanghai Fashion Weekend is introduced for the first-time in Shanghai Exhibition Center.

To meet the need of different market segments, Shanghai Fashion Week show space will still be located in four venues including the main tent at Xintiandi, LABELHOOD at Bailian Fashion Center-YQL featuring emerging designers with pioneering heritages, SIFS at Shanghai Exhibition Cetner with debuts of DAMIR DOMA and LES HOMMES, and 800 Show featuring kids wear.

For the first time this season, the main venue of MODE Shanghai Fashion Tradeshow will be relocated to the Bund, a new venue at Shanghai COOP Tower, together with partner tradeshow Ontimeshow, Showroom Shanghai, and Dadashow, housing Ready-to-Wear and Accessories.

The show schedule features shows and presentations by well acclaimed Chinese designers such as XU ZHI, JUNWEI LIN, DEEPMOSS, SHUSHU/TONG, MUSEUM OF FRIENDSHIP, YIRANTIAN, C.J.YAO, CHABER C+, CINDY SOONG, WECOUTURE, W BY WENJUN, FFIXXED STUDIOS, WMWM, YINGPEI STUDIO and SAMUEL Guì YANG.
ANDREA JIAPEI LI, MINKI, pushBUTTON, JONATHAN LIANG, LUOOIFSTUDIO, and FUNKY PUNKY are the first time to the schedule this season. Menswear highlights include DANSHAN, XIMONLEE, HIUMAN, PRONOUNCE and XINYUHU.

The trade business during Shanghai Fashion Week has been growing fast in the past two years with the emerging embryonic form of Asia's most influential order season. With the accumulation of former four editions, MODE Shanghai Fashion Tradeshow has built up a sound reputation within the industry. The fifth edition MODE will continue to improve quality and service, exploring exhibitions that adapt to new buyer-based ecology in an era of consumption upgrading, pushing the reform and upgrading of conventional commerce and forming the core competency of original + high quality + service. Various talks and seminars will take place in the venues of official trade shows, in which elites and opinion leaders from the industry will decode hot topics such as buyer trend, green fashion, creative marketing of designer brands, and also discuss various future possibilities in the field of fashion.

Shanghai International Fashion Center (SIFC) is a standing non-profit organization authorized by Shanghai Municipal Government which aims to promote fashion industry of China. At the meantime, SIFC also operates as Shanghai Fashion Week Committee office and Shanghai Fashion Designers Association to organize, administrate and operate Shanghai Fashion Week. SIFC also organizes MODE Shanghai Fashion Tradeshow, Design by Shanghai Chinese Designer Overseas Program and Shanghai International Fashion Festival, gathering fashion corporations, independent designers, and related associations and organizations with the most influence and market value. SIFC aims to establish the very best fashion showcase and trade platform combining Chinese fashion and oriental culture.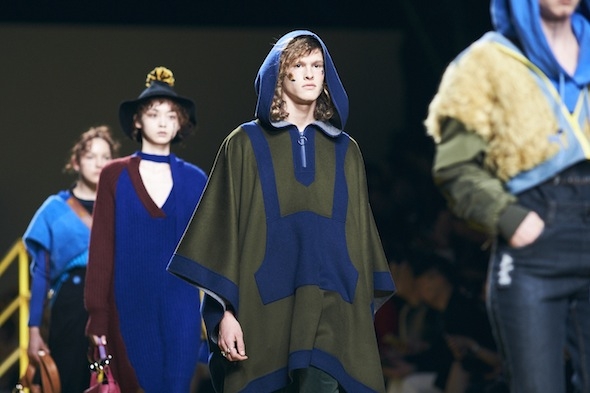 - Consult our day-to-day calendar of SHANGHAI FASHION SHOWS :
- FRIDAY 7th - SATURDAY 8th - SUNDAY 9th - MONDAY 10th
- TUESDAY 11th
- WEDNESDAY 12th
- THURSDAY 13th
- FRIDAY 14th

List of Shanghai > DESIGNER'S PRESS CONTACTS
Shanghai Sales campaign of > MULTI-LABEL SHOWROOMS
Shanghai Sales campaign of > DESIGNER SHOWROOMS
Consult the calendar of Shanghai > TRADESHOWS
Consult our selection of > SHANGHAI FASHION EVENTS

Consult the selection of the best > CHINISE MULTI-LABEL FASHION STORES

Consult the > F/W 2017/2018 FASHION WEEK CALENDAR
Consult the > INTERNATIONAL TRADE SHOWS CALENDAR

More info > SHANGHAI FASHIONWEEK
Media and International Relation : duwx@sifc.org.cn
Designers and Brands: zhangmin@sifc.org.cn
Business Management and Sponsor :zj@sifc.org.cn

We are finalizing now a new version of modemonline.com that will be online very soon.
This new version will be in line with the new website's generation. New functionalities will be activated
Picture courtesy of Shanghai Fashion Week