Designer
The chameleon man contrasted by Black & White

Face of the new dandyism, creator of an extremely masculine fashion though also contradictorily feminine, going against the current trends, Franck Boclet claims for more sensuality, focusing on details and volume, precision and perfect cuts.

Fascinated by contemporary art, design and music, Franck Boclet draws his inspiration from all that surrounds him: rock icons from the 80's, a detail from a movie or a comic, a reminiscence of a painting discovered in a museum, a landscape or even the feeling of a fabric…

Man of concrete action, with a fiery temper, a rebellious and impulsive side, he is a real chameleon.

With a textile engineer background, Franck Boclet is one of the few Artistic Directors who can both talk easily about techniques and clothing manufacturing. As a true Parisian kid, neither fibers, fabrics nor confection workshops have a secret for him.
In 1985, Franck Boclet took up the position of Product Manager for Kenzo Men, then Head of the Creative and Production department at Arrow in 1987. In 1989 he was appointed Head of the Men's department at Courrèges, and after a few years and a solid experience, he decided to join the Francesco Smalto house as Head of the Creative department in 1991, succeeding to Mr Smalto himself in 1998 as Artistic Director. Then from 2007 to 2010 he took up the position of Artistic Director of the Men's department at Emanuel Ungaro.
After three years, Franck Boclet left the house and decided to launch his own brand for men. He reinterprets the Franck Boclet's wardrobe: a chameleon-man whose masculinity is transcended by his passions: the Sartoriale school and his attraction for Punk-rock anarchy.
Through the mix of his two passions, his first collection, presented last June, reflects timeless references to the Rock & Riot trend as well as the Traditional world of Luxury.
As a black and white specialist, he adds : « my collection will not be limited to one style but rather be defined as a color to help the Franck Boclet' style adopter, keep being a chameleon according to his desires : one day white one day black, one day creative one day urban, one day festive one day traditional… Men will no longer be reduced to one style, because the real style is to escape from all styles.
Added to his perfect technique, Franck Boclet is also very detail oriented. He is a real genius as a clothing technician. Considered as Mr Smalto' spiritual son, he is driven by the same passion for know-how, garments and cuts, and makes the balance of clothing and finishes live on.
He has the same sharp eye for perfect drape, perfect fit but also for contemporary and innovative luxury materials. The fabrics he uses come from all around the world: Great Britain, Italy, Japan and France. Because each of them has its own specificity, it allows him to crossbreed his work.
Cuts are definitively modern, contemporary and even provocative.
Because when Anarchy and Tradition come together, the confusion seems mastered…
Franck Boclet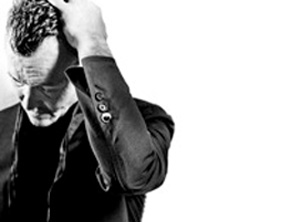 Contacts & showrooms
Franck Boclet
Showroom contact
Sales Director
53, avenue Montaigne
75008 Paris, France