Designer
Hanno WESSEL is born in 1965 in the North of Germany.
After studies at the « Ecole de la chambre syndicale de la couture Parisienne », he first works in the Haute Couture House Lecoanet-Hemant for 3 years. He is then head of studio for the designer Etienne Brunel and finally launches his own brand HANNOH in 1994.

His collection has immediate success with buyers and press and the brand's first collection is sold in to shops such as Maria Luisa Paris, Galeries Lafayette, Henri Bendel NY, Chiarivari NY, IF in Soho.

HANNOH is now distributed in 120 shops all over the world.

In 2001 Hanno Wessel is senior brand designer for GLAZ, a new brand for the Takaso group in Tokyo where he develops the concept and the first collection.

In 2004 Hanno Wessel is appointed consultant designer for two Italian brands, Hache, a high-end brand for Ladies and Ter et Bantine uomo, a brand for luxurious menswear.

In 2005 and 2006 Hanno Wessel designs Fur collections for Sprung Freres, one of Paris' most prestigious fur houses.

In 2006 Hanno Wessel wins the "Paris Capital of Creation" price for his a/winter collection.In November 2006, Hanno is invited to hold a conference at the Monterrey Design week with fellow designers and architects such as André Putman, Zaha Hadid, Masaki Matsushima, Inga Sempé and others.
In 2007 Hanno Wessel has been appointed professor at ESMOD school teaching design and marketing in a masterclass (fourth year students).
November 2008, HANNOH is attending the "Humen Fashion week "in Humen, Kanton and organizes a catwalk show of his work largely covered by the Chinese medias (Tv and newspapers).
In June 2010, Hanno Wessel is Co-president of the Jury at ESMOD Lille/Roubaix in France.
Hanno Wessel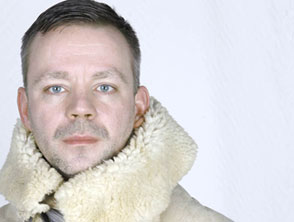 Label
Company bio

Hanno Wessel was a young German designer when he joined the School of the "Chambre Syndicale de la Couture of Paris". Hanno assisted some recognized fashion designers, and created the brand HANNOH in 1994.

The HANNOH vision is considered really different, personal, creative, sensitive, timeless and refined. This brand is part of the "slow fashion" movement.

Hanno Wessel's creations are now being worn by film and music artists such as Jane Birkin, Audrey Tautou, Mylène Farmer and Vanessa Paradis and appear in the most influential magazines including Vogue, Elle and Cosmopolitan. HANNOH is represented in more than 120 selected retailers and concept-stores in 11 different countries; including France, USA, Germany, Italy and Japan.

The H2KL company invests in the Brand Hannoh and assumes the management and the development of which since 2008.

Company philosophy
The slow fashion. The various collections of HANNOH allow women to find certain key values:
• Refinement. With the presence of natural materials like hand-woven cotton and silk, lush linen fabrics, cashmere or even very dense cotton percale.
• Comfort. An essential element for the brand. The design of the collection refers clothes made for working and travelling. Each piece of clothing is prepared and treated by repeated dying, various wash treatments in order to deepen the tones and soften the fabric.
• Timeless. The clothes are simple and have clean forms with singular details. Completed with an expressive and sober range of colours like fresh greens, shades of navy, warm browns, whites and neutrals.
HANNOH puts poetry and life in urban activity. It is for women who are independent and sensitive to the meaning of life.
Vincent Jacob is awarded of the "Ecole Supérieure de Commerce de Paris" (College of Business of Paris).
He spent two years in the economic development within "Paris Développement" as project manager on such missions as financing, international development, management of the change.
He founded and ran KLB Group Mauritian afiliate.
Vincent Jacob


Contacts & showrooms
Hannoh
Marketing - communication


Multilabel showrooms
Sales Dept. U.K & Ireland

Sales Dept. USA

Aubrey Company
Ed Mandelbaum
edm@aubreycompany.com
T : +1 (212) 302 9399
F : +1 (646) 285 0514
Sales Dept. Japan

Cloche Showroom
Tsuyoshi Numabe
info@cloche.jp
T : +81 78 382 4012
F : +81 78 382 4002
Press contacts
Hannoh
Collection Assistant


Press offices
Rachel Hardouin Conseil
12, rue Martel
75010 Paris, France


Boutiques
Boutiques Hannoh
Paris
Hannoh
7, rue Saint-Sébastien
75011 Paris
France
T : +33 (0)1 71 19 72 60
F : +33 (0)1 71 19 87 90
---
Selection of multilabel boutiques
Aachen

Dacapo
Dahmengraben, 3-5
52062 Aachen
Germany

Marseille

Marianne Cat
53, rue Grignan
13006 Marseille
France

New York

Loopy Mango
78 Grand Street #1
NY 10013 New York
United States

Pamplona

Krutxa
Castillo de Maya, 45
31003 Pamplona
Spain

Roma

Cristina Bomba
via Dell'Oca, 39
00186 Roma
Italy

Seattle

Baby & Co
1936 1st Ave
WA 98101 Seattle
United States

Sydney

Belinda
Paddington - Double Bay
Sydney
Australia

Teddington

TCS
28 High St
TW118E Teddington
England

Tokyo

Orange
5-10-11 5-10-11 Minami Aoyama, Minato-ku
107 0062 Tokyo
Japan

Zurich

Looq Designermode
Kirchgasse 3
8001 Zurich
Austria

Lookbook
Fall Winter 2012