Designer
A graduate from the prestigious Central St Martins College of Art,
Jenny Packham
's glamorous clientele includes artists from Keira Knightley, Beyonce and Jennifer Lopez to Cameron Diaz, Jessica Biel and Jennifer Aniston.
Packham's regular design presence on the red carpets of Los Angeles at events from the Academy Awards to the Grammy's, infuses the Hollywood crowd with the luxurious glamour they adore.
Her designs are regularly selected for stylistically acclaimed and Oscar nominated film and television productions from Sex and the City and The Devil Wears Prada to James Bond Casino Royale/Die Another Day and most recently on Emma Watson's character in Harry Potter.
With her flagship stores situated in London's Mayfair, London's Belgravia and Paris, Packham's retail portfolio is expanding with plans for the US.
Her presence in some of the world's premier and most discerning stores from Harrods to Bergdorf Goodman reinforces her international appeal and demand. She has fast become one of the UK's most regarded designers with not only creative talent, but commercial success.
Jenny Packham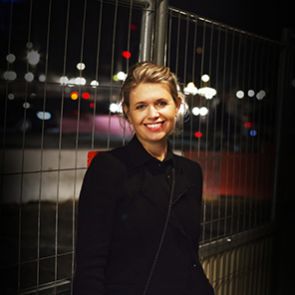 Fashion shows & sales campaign
Fashion shows
New York men's & women's fall-winter 13 / 14
Tuesday February 12 2013 at 1.00pm

Jenny Packham
Studio
Lincoln Center - 65 N Broadway, Damrosch Park
10023 New York, United States


Sales campaign
women's pre-collections fall-winter 13 / 14
from Thursday January 31 2013 to Wed. February 06 2013

Jenny Packham
Adventure Modeagentur GmbH
Villa Rheinperle / Kaiserswertherstr. 214
40474 Düsseldorf , Germany
Women Pre-Collection
Christel Feldmann
ch.feldmann@adventure-gmbh.de
T : +49 (0)211 43 10 49
F : +49 (0)211 43 10 34
women's pre-collections fall-winter 13 / 14
from Monday February 11 2013 to Wed. February 20 2013

Jenny Packham
Adventure Modeagentur GmbH
Prinzregentenstrasse, 61
81675 Munich , Germany
Christel Feldmann
ch.feldmann@adventure-gmbh.de
T : +49 (0)89 99 81 60
F : +49 (0)89 99 81 62 00
women's pre-collections fall-winter 13 / 14
from Saturday January 19 2013 to Thursday January 24 2013

women's pre-collections fall-winter 13 / 14
from Friday February 01 2013 to Wed. February 20 2013

Jenny Packham
Sari Spazio
Via Cevedale, 5
20158 Milan , Italy
Gaia Mininni
gaia@sarispazio.com
T : +39 02 54 60 33 6
F : +39 02 54 61 106
New York fall-winter 13 / 14


Jenny Packham
71 Gansevoort Street - Suite 2B
10014 New York , United States
Rachel Foley
rachel@jennypackham.com
M : +44 (0)79 31 274 271
T : +1 (917) 261 4103
Milan women's fall-winter 13 / 14
from Friday February 22 2013 to Tuesday February 26 2013

Jenny Packham
Sari Spazio
Via Cevedale, 5
20158 Milan , Italy
Gaia Mininni
gaia@sarispazio.com
T : +39 02 54 60 33 6
F : +39 02 54 61 106
Paris women's fall-winter 13 / 14
from Friday March 01 2013 to Friday March 08 2013

Jenny Packham
Bâtiment A, 3eme étage (Building A, 3rd Floor)
54 rue du Faubourg Saint – Honoré
75008 Paris , France
Rachel Foley
rachel@jennypackham.com
M : +44 (0)79 31 274 271
sales@jennypackham.com
T : +44 (0) 207 428 4957
F : +44 (0) 207 482 4484
Contacts & showrooms
Jenny Packham
Showroom contact
3A Carlos Place
W1K 3AN London, United Kingdom


Press contacts
Press offices
Film Fashion/Rogers & Cowan
Los Angeles, United States


T : +1 (310)854 8277
F : +1 (310)854 8138


Boutiques
Boutiques Jenny Packham
London

Jenny Packham
3a Carlos Place, Mount Street
W1K 3AN London
England

Paris

Jenny Packham
2 Rue d'Aguesseau
75008 Paris
France