Designer
FASHION VENTURES

1994.1998 Royal Academy of Fine Arts, Antwerp.

1998 Graduated with a Bachelor of Arts degree, Fashion Design.

09.2004 Established his own brand, Kris Van Assche.

01.2005 Collection No 1 Autumn-Winter 05.06. Debut show at Espace Commines, Paris.

06.2006 Collection No 4 Spring-Summer 07. Women's looks presented for the first time amongside the men's looks.

04.2007 Kris Van Assche is appointed Artistic Director of Dior Homme.

09.2008 Collection «Sang bleu» Spring-Summer 09. Debut Women's show.
SPECIAL PROJECTS
01-03.2006
Participated in the «Handsome» group show at Analix Forever Gallery in Geneva, Switzerland.
An investigation on how men and male beauty are portrayed in contemporary Art and culture, commissioned by Barbara Polla and Gianni Romano.
Analix Forever is a venue specialized in contemporary Art and known for backing the young Avant-garde artists.
04.2006
Art Brussels - items from the «Handsome» exhibit are shown at the Analix Forever Gallery in Kris' native country.
04.2006
Took part in a charity event for the association «Action Innocence» founded by Mrs Valérie Wertheimer.
This association fights for the dignity and integrity of children on the internet. In collaboration with the jeweller Dominique Muller, Kris Van Assche designed a safety pin encasing his signature screw bolt, made of grey gold, set with grey diamonds and presented in a Galuchat-lined case.
01.2007
Guest Designer at Pitti immagine
'Desiré', a special project presented on January 11th, 2007 at 'Le Pagliere' in Florence consists of 100 suspended hats created in collaboration with Maison Michel. There were also 100 suspended resin arms handing out an embroidered handkerchief. The installation is based on the concepts of elegance, the poetic and the contemporary, creating a playful and surreal atmosphere.
02.2007
Designed costumes for Bud Blumenthal's 'Standing Wave' dance company with performances in Brussels and Paris. The Brussels-based choreographer, originally from Chicago, is particularly known for integrating poetic elements into dance video and technology, a concept he calls «the poetic coherence».
06.2007
«Fleurs sur la Ville» at the Grande Epicerie de Paris.
Creation of a temporary garden under the glass roof of La Grande Epicerie.
03.2008
Took part in the « Working Men » exhibition, at Analix Forever Gallery in Geneva, Switzerland.
Co-curated by Paul Ardenne, renowned French art critic, in collaboration with Barbara Polla, the exhibition explores the theme of Work, a subject little explored in contemporary art.
05.2008
Curator of A Magazine #7
The various collaborations with photographers, authors, stylists and models are the result of Kris' search for true human contact within the creative process.
05.2008
First advertising campaign.
Kris Van Assche and photographer Jeff Burton collaborated on a series of 12 layouts which will run in 12 select, international magazines as a unique advertising campaign for the FW08.09 men's collection.
Kris Van Assche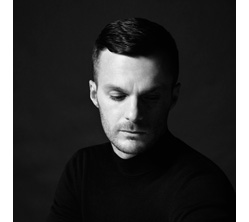 Contacts & showrooms
KRISVANASSCHE Showroom
Sales & Development Director
18, rue du Faubourg du Temple
75011 Paris, France


KRISVANASSCHE Shoes
Sales & Development Director
18, rue du Faubourg du Temple
75011 Paris, France


KRISVANASSCHE Public Relations
Public Relation Manager
18, rue du Faubourg du Temple
75011 Paris