Designer
Pauric Sweeney was born in County Donegal, Ireland in 1973 later attending Blackrock college as a junior going onto read architecture in Philadelphia, U.S.A. Sweeney left his undergraduate studies early and relocated to east London where he initiated his first studio and gallery named ROOT.

Located in the epicenter of a burgeoning creative scene, designers such as Chalayan, McQueen and Giles lived and worked in the area, alongside the Young British Artists including Sue Webster & Tim Noble, Tracey Emin, The Chapman brothers, Sarah Lucas amongst other creatives.

Root acted as a studio and gallery for the young designer, located off Brick Lane, the space evolved into a showcase for Pauric's avant-garde designs. Evolving from furniture design to jewelry, the designer drew upon his studies in architecture to begin working with diverse materials and techniques.
Quickly attracting media attention his work began to be featured in publications such as Visionaire, I-D and Vogue. Sweeney presented his debut collection at The Louvre during Paris Fashion Week in 2000, his unique vision was hailed as the 'New London Look'.
Quickly finding his work at the forefront of directional design he was invited to present catwalk shows during London Fashion Week. His last ready-to-wear collection 'Svccvbvs' was shown at The Royal Opera House in February 2003.
Pauric Sweeney Bags, launched in 2004 and was instantly snapped up by leading department stores and boutiques internationally. In the summer of 2005 the designer moved his atelier to Florence, Italy to work closely with prestigious Italian tanneries and master leather craftsmen.
The bags are available in over 120 points of sale internationally, Sweeney is widely considered the best emerging creative in his field. Retailing between €800 - €25,000, all bags are hand finished in the designer's Florentine studio.
Pauric has created special accessory collections for Comme d?s Garcons Dover Street Market, Barneys Tokyo and Biffi Banner-Milan as well as participating in several art based projects internationally. For the Autumn Winter 2007 Men's Fashion Week, Sweeney created a window exhibition at L'Eclaireur, Rue Malher in Paris.
Celebrity clients include Hollywood actress and face of Miu Miu, Lindsay Lohan, entertainers Madonna, Courtney Love, Pink and others. The clientele ranges from young fashion leaders to Park Avenue princesses and real princesses in the Middle East. The brand is favored by women of all ages looking for a classic yet directional product that does not have flashy logos or ubiquitously available fakes.
The prestigious academic institution, the London Business School commissioned a case study on the brand which is published at their libraries. The brand continues to gain strength from high sales growth and increased press interest.
Pauric Sweeney has been appointed designer for Malo Accessories by President Giacomo Santucci. Currently the designer has embarked on an exclusive distribution and retail expansion partnership in Japan with Via Bus Stop, part of the prestigious Onward Kashiyama fashion conglomerate.
Pauric Sweeney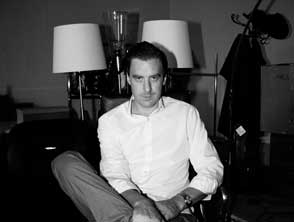 Contacts & showrooms
Showrooms
Futures Foundation
via dei Benci, 24
50122 Florence, Italy


Contacts
Futures Foundation
Sales Department
Sales Department
via dei Benci, 24
50122 Florence, Italy


Multilabel showrooms - Sales territories
Sales Dept. Spain, Portugal, Andorra

Sales Dept. Germany, Austria, Switzerland, Benelux, Russia, Eastern Europe

Press contacts
Press offices
Starworks London
Stapleton House 3rd Floor 29-33 Scrutton Street
EC2A 4HU London, United Kingdom


Boutiques
Selection of multilabel boutiques
London

Harrods London
Knightsbridge
SW1X 7XL London
United Kingdom

Milan

Banner
via Sant' Andrea, 8/a
20121 Milan
Italy

New York

Bergdorf Goodman
3 East 57th Street
NY 10019 New York
United States

Tokyo

Bus Stop / Audoxia
Shibuya-ku, Sarugaku-cho 28-14
Tokyo
Japan

London

Harvey Nichols London
109-125 Knightsbridge
SW1X 7RJ London
United Kingdom

Toronto

Holt Renfrew
60 Bloor Street West Suit 300
M4W3B8 Toronto
Canada

Paris

L'Eclaireur Marais (Woman)
3ter, rue des Rosiers
75004 Paris
France

London

Liberty
210-200, Regent street
W1B 5AH London
United Kingdom

Hong Kong

On Pedder Hong Kong
Wheelock House - 20, Pedder Street
Hong Kong
Hong Kong