Designer
In 1994, German-born Stephane Schneider 44 years old graduated top off his class from the Royal Academy for Fine Arts in Antwerp. With his graduated collection he won a price which gave the possibility to make a presentation during the Paris Fashion Week. As several international buyers placed their orders, business was set up immediately.

Since then Stephan Schneider presents both his men's and women's collections during Paris Fashion Weeks. The company has grown season with currently more than 70 points of sale world-wide. In April 1996 the first European Flagship store opened in Antwerp. From April 2007 till May 2012 Stephan Schneider was professor at the Fashion Department of the Berlin University of fine arts.
The intension of the collection is to dress the customer in a highly personal, recognizable way. It is a collection with usage of the same fabrics for men and women, giving her an austere and him a more gentle character, decorative elements can be found in the collection in a reduced and structured way that balances between nostalgia and reality. A reason why the company goes back to their own production facilities in Belgian factories, pieces are cut by hand and the time can be spend on the finest finishings.
By "Stephan Schneider" the client finds distinctive pieces of clothing and unequivocal look.
Stephan Schneider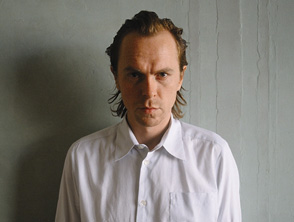 Fashion shows & sales campaign
Sales campaign
Paris men's fall-winter 14 / 15
from Friday January 17 2014 to Tuesday January 21 2014

Paris women's fall-winter 14 / 15
from Friday February 28 2014 to Tuesday March 04 2014

Contacts & showrooms
Stephan Schneider
Showroom contact
Sales Manager
Reyndersstraat, 53
2000 Antwerpen, Belgium


Press contacts
Stephan Schneider
Press Contact
Reyndersstraat, 53
2000 Antwerpen, Belgium


Boutiques
Selection of multilabel boutiques
Berlin

ULF Haines
Rosa-Luxemburg-Strasse 9
D-10178 Berlin
Germany

London

B-Store
24a, Saville Row
W1S 3PR London
United Kingdom

Los Angeles

Opening Ceremony L.A
451, North La Cienega Boulevard
CA 90048 Los Angeles
United States

Malmo

Très Bien Shop
Friisgatan, 14
21146 Malmo
Sweden

New York

Opening Ceremony N.Y
35 Howard Street
NY 10013 New York
United States

Paris

Le Bon Marché
22-24, rue de Sèvres
75007 Paris

Tokyo

Lift
302 Moncheru, Daikanyama - Cho
150-0034 Tokyo
Japan

Vienna

Park
Mondscheingasse, 20
1070 Vienna
Austria