Designer
Alexandra Suppan
was born in Austria and studied at the University of Applied Arts in Vienna before she decided to move to Paris in order to attain outstanding working experience.
Her partner in life and business,
Raj Kumar
, comes from India and lives in Paris for more than 20 years as well.
They decided to set up their own production workshop in 1997, a human-sized cooperative that aims at maintaining a high-quality local textile activity and put up resistance against the increase of outsourcing.
Coming from very different cultural horizons their project came into existence throughout constant reflection and questioning that makes them reconsider common image and production standards.
They attempt to organize their collections through a humanistic point of view, starting from the creation up to the manufacturing process and display a selection of timeless and handmade items in a limited edition.
Distancing themselves from cultural and social conditioning and conformity, they propose a bare aesthetic, contrasting with fine materials, refined treatments and handcrafted finishing details. Throughout volume research and exhaustive cut the garments evoke delicacy and harmony .
Their aesthetic approach is deeply influenced by the "art brut" or outsider art and attempts to reveal simplicity.
Alexandra Suppan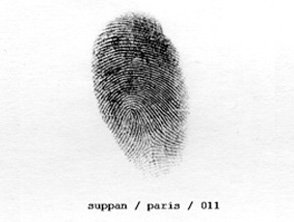 Boutiques
Boutiques Suppan
Paris

Atelier Suppan
9, rue Taylor
75010 Paris
France

---
Selection of multilabel boutiques
New York

Linde Gallery
66 Newton Lane, 11937 East Hampton
New York
United States