FRANCE, Hyeres - Design Parade 6
Call for entries
published : March 15 2011
category : news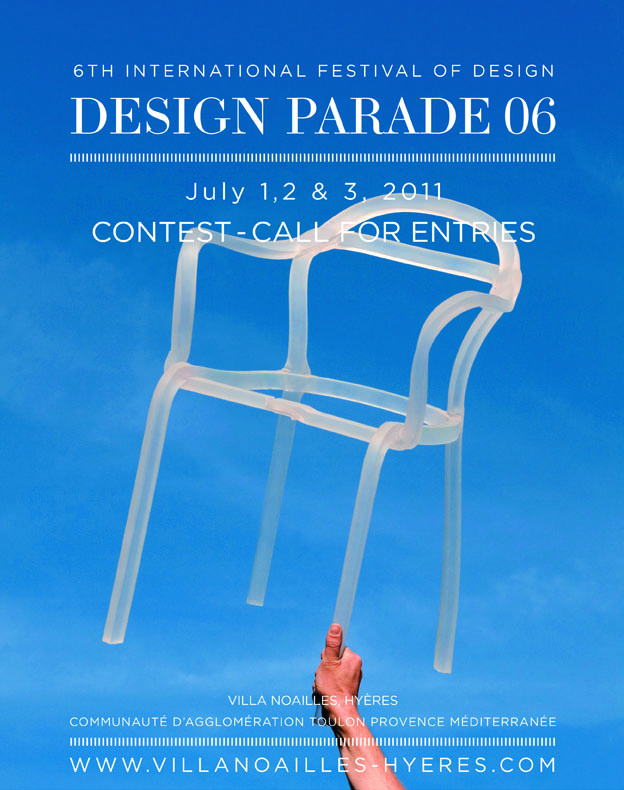 The deadline for application is March the 31st.

Design Parade 6 will take place from the 1st to the 3th of July 2011.

In addition to exhibiting the work of the ten selected designers, the festival will present:
An exhibition exposing the history of the villa Noailles
A thematic or monographic exhibition
An exhibition undertaken in partnership with Sèvres – Cité de la céramique
An exhibition by François Dumas, winner of Design Parade 5,
Conferences and debates on design.
More information: www.villanoailles-hyeres.com