ITALY / Milan: Six new talents for White
Trade Show
published : September 19 2011
category : highlights
A focus on the Italian tradeshow's selected emerging designers presenting their innovative new-generation collections.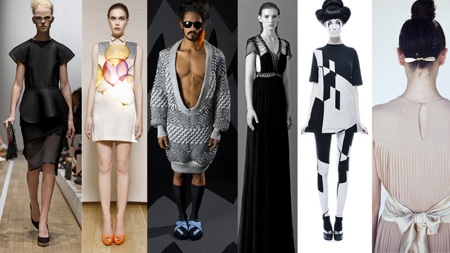 The fifteenth century Portinari Chapel, a site renowned for its historical and cultural value and part of the Sant'Eustorgio Basilica, will be the location for White's latest project: Six Talents For White. Six selected names, of which two Italian and four international, have been chosen by White on account of their emerging talent. From September 24th to 26th, 2011, the six designers are presenting their SS12 collections in the White Lounge, the area dedicated to new talent within contemporary fashion, which explores a new, more creative reality through research, experimenting and avant-garde design.

Augustin Teboul presents an aesthetic that arises from the conception of two contrasting personalities: German-born Annelie Augustin with subtle, minimal shapes and her sophisticated mind and French-born Odély Teboul, the rather chaotic, nostalgic craftsman. Inspired by Surrealism, the designers leave enough space for chance in the process of creation, while they insist on flawless workmanship. Deeply rooted in the craft of tailoring, the duo combines poetry, gravity in cutting-edge designs, yet mind-blowingly feminine look. (In France, Augustin Reboul is represented by Ana Luiza Fashion Office.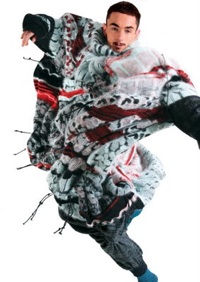 Kevin Kramp is an emerging men's knitwear designer, internationally recognised for his sophisticated high-concept work, including innovative exploration of shape and beautiful use of colour, pattern, stitch technique and luxury fiber. Kramp's work has received editorial recognition internationally and the designer himself has won several awards and grants for his creative work.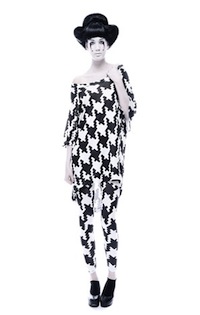 Natacha Talay, whose personal taste dominates her work, presents collections which seek chic, sleek, conceptual clothing. Every piece is the result of research influenced by the designer's underground/urban background. Her original approach to fashion, which draws inspiration from artworks, results in soft, comfortable clothing and sensual, androgynous looks. The Natacha Talay woman uses clothing to express her dynamic personality.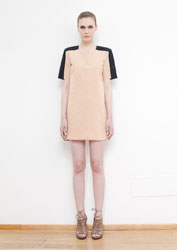 Co|Te, is made up of Francesco Ferrari and Tomaso Anfossi, who studied at the Istituto Marangoni and have always had a great passion for fashion. The designer which is young, respectively 27 and 24 years old, but already trained, with clear ideas and a vision of the style and the woman who they wish to dress, mature and contemporary. Read the interview.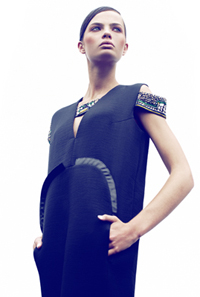 Altewai.Saome, founded in Sweden in 2009, is made up of Natalia Altewai and Randa Saome. Together, the two dedicate their time, through the label, to creating varied womenswear lines, which offer trendy, chic, yet affordable style with influences from the streets of Paris and Milan.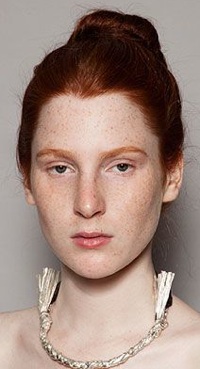 Mirit Weinstock is an accessories designer, who has previously worked as an intern for Alber Elbaz, who says, "Through her entire internship, Mirit proved the highest professional qualities. Her work was creative, conceptual, precise, original and inspiring".












A White Lounge preview is held from 1pm on Saturday 24th September, 2011
Superstudio Più
Via Tortona 27-54
20144 Milan
Italy

A soirée will mark the event at 8pm on Sunday 25th September, 2011
BASILICA DI SANT'EUSTORGIO
Cappella Portinari
piazza Sant' Eustorgio
20122 Milan
Italy

White Trade Show
From 24-26 September 2011
Via Tortona 27-54
20144 Milan
Italy

info@whiteshow.it

Ben Sharp © Modemonline.com