Modem Mag / Thematic folders
First step in Men Paris Fashion Week July 2012
Band of Outsiders
Presentation
category : thematic folders
The Show will take place over sixty (60) hours, beginning on June 27th, 2012 at 09:30 and ending on June 29th, 2012 at 21:30. These are the rules of the Show: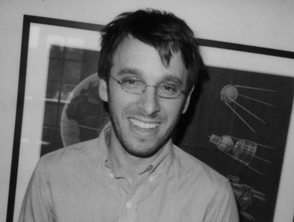 - There will be only one Model in the Show.
- The Show will take place inside a small compartment built from cardboard boxes and wood planks adjacent to the window of an anonymous gallery in Paris; the Model will be visible the entire duration through the window on the street.
The Model will only leave the compartment every 90 minutes during waking hours (09:00 to 21:00) to have his photograph taken, to change into the next look from the collection as chosen by the Staff, to acquire a prop for the next section of the Show, and presumably to relieve himself every so often.
- The Model will sleep in the compartment.
- The Show will be broadcast live at the-longest show-ever.bandofoutsiders.com and nowfashion.com, for the entire sixty (60) hours; photographs, music, and supplemental information will be posted on the-longest-show-ever.bandofoutsiders.com & www.nowfashion.com and distributed through various "social media platforms" by the Staff throughout 3 days.
- Throughout the duration, the Staff will create an archive of the presentation and exhibition of the collection inside the gallery. Materials they use will be limited to the following (or similar) items: A crappy, old photocopy machine, an electric typewriter. A Dymo machine (analog) and black tape. A time/stamp clock (aka an "Employee Time Clock"). A rubber stamp, with Quotation icon. Artists Tape, various colors. Miscellaneous sticky, gluey substances. A Polaroid Land Camera, "The Reporter" Model. FUJI Black and White 3000 speed Pack Film. A digital camera, standard variety. Melamine clipboards, various sizes. Newsprint. Wooden Hangers. 20 8" Security Monitors, various brands. Slide Projectors, (preferably Kodak Ektagraphic model iiiA or digital equivalent). Misc. wooden and metal stools and crates. 3 video cameras, for both broadcast and taped footage.
Live streaming fashion show

Guests are encouraged to visit the window at any time throughout the duration of the Show, and can make appointments to preview the exhibition in progress through william@prconsultingparis.net (EU), johnk@framenoir.com (US), or iki@guthrie.co.jp (Japan).

Guests are also invited to view the exhibition (in progress but nearly complete) on Friday, June 29th between 18:30 and 21:30], when finally the Model will leave the window and the Show will end, during a coktail.

Band of Outsiders Web Profile