UNITED STATES / New York: COEUR Welcomes Michael Miller
published : February 11 2015
category : news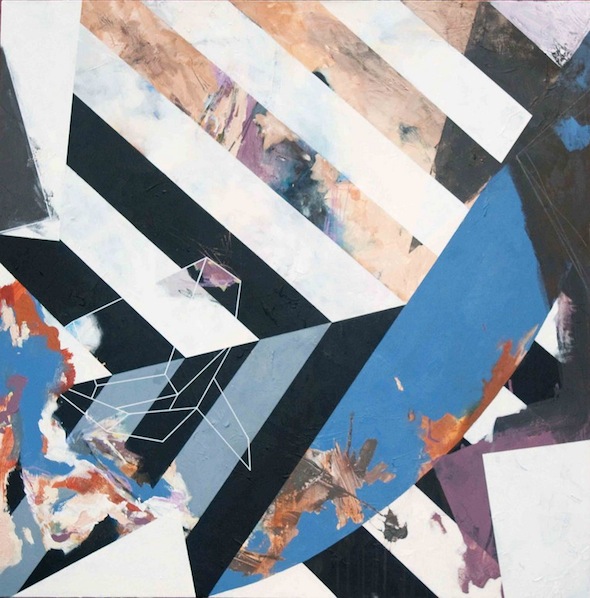 Hosted at the 404 Event Space in Chelsea on Saturday, February 21st, 2015, from 6pm - 8pm, COEUR, a fashion accessories, gifts, home and lifestyle trade-show, will welcome buyers and invited guests to a cocktail reception that will feature a special showing of Michael Miller, a Scottish-born, Brooklyn-based abstract artist. In fact, Miller collaborated with COEUR for the trade-shows's Fall 2015 imaging, and will also showcase his new artworks, alongside his current collection of work entitled Dazzle.

'COEUR returns to continue our focus on creating an intimate and professional environment to conduct business in while garnering the attention of top A and B level boutiques and department stores,' explained Henri Myers, COEUR's Co-Founder and Creative Director, when commenting on the trade-show's strategy. 'Our clean and refreshing outlook on New York and Los Angeles market weeks are highlighted by our drive to maintain the COEUR aesthetic that keeps buyers coming back to discover what's new at COEUR each season.'

COEUR is a fashion accessories, gifts, home and lifestyle trade-show that highlights the work of national and internationally respected designers and contemporary labels. The Fall 2015 editions of the bi-annual event will take place in New York, from February 21st to 23rd at the 404 Event Space, and in Los Angeles, from March 16th to 18th at the Cooper Design Space.


More information on www.coeurshow.com and www.michaelmillerpaintings.com.
Picture courtesy of Michael Miller / Dazzle II, 48"x48", acrylic and pastel on canvas.