FRANCE / Paris: Emergency Architects for Nepal
published : May 18 2015
category : highlights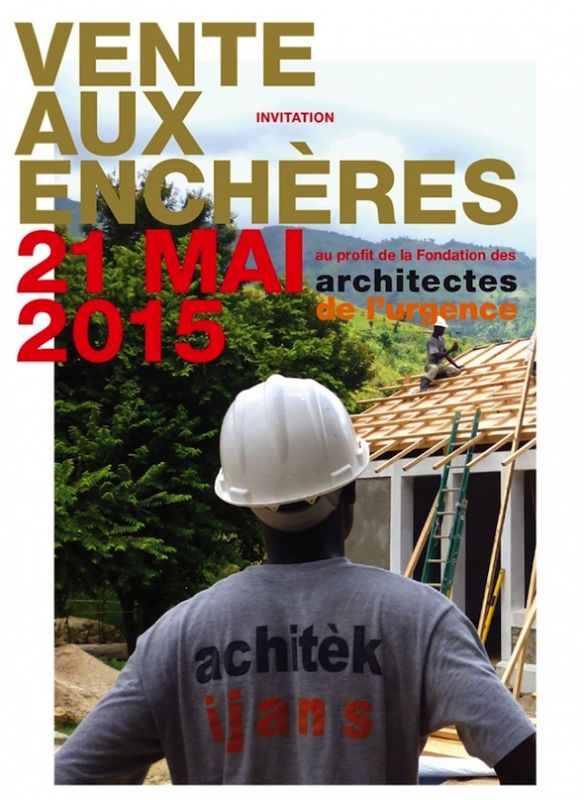 This year again, the Emergency Architects Foundation (Architectes de l'Urgence) will hold its annual fundraiser auction sale in Paris at the Pavillon de l'Arsenal, on May 21st.

The foundation was founded in 2001, in order to help those affected by disasters around the world. In fact, for each project, architects, engineers and planners use their professional expertise to provide appropriate and sustainable assistance to all victims of natural disasters, technological or human — irrespective of nationality, gender or religion.

Recent events in Nepal have caught the attention of the foundation, which is currently working on a reconstruction project of 2,000 destroyed homes and 15 destroyed schools and their granary in Kathmandu and its surroundings. In this context, the Pavillon de l'Arsenal has joined forces with the Emergency Architects Foundation and will host the foundation's yearly auction, which will help to fund recent efforts in Nepal.

The artworks on sale will be exhibited from until May 20th at the Pavillon de l'Arsenal in Paris. The auction itself will be held on May 21st at 7 pm. The auction comprises original artworks, including sketches, drawings, watercolors, collages and photographs, by reputed architects and artists, such as Patrick Berger, Frédéric Borel, Paul Chemetov, Massimilano Fuksas, Steven Holl, Junya Ishigami, Daniel Libeskind, Marc Mimram, Jean Nouvel, Claude Parent, Christian de Portzamparc, Rudy Ricciotti, Dominique Perrault, Renzo Piano, Francis Soler, Robet Venturi and Riken Yamamoto, among others.

Further donation can be sent online via the website of the foundation www.archi-urgent.com, or by post to the Emergency Architects Foundation - Solidarity Nepal 73 bd du Cange BP 10421 80004 Amiens cedex 1.
Elisabeta Tudor © Modemonline