Designer
Azumi and David
both studied fashion at Central Saint Martins, London but met in The Troubadour Coffee House, in London's Earl's Court in May 1995. They got married in Hackney Town Hall, London on March 10th, 2000 and had their wedding reception on October 14th, 2001 in Nagano, Japan. They celebrate birthdays on the 8th and 10th April, designating April 9th as
A'N'D
day.
Since first coming together in 1995, Azumi and David have progressed through a variety of creative projects - initially with limited edition artist's books and performance art, moving gradually on to fashion and accessory associated 'things to wear'.
Azumi and David presented their first fashion accessories ('piercing' and 'ear wax' - foam and wax earplug earrings), branded A'N'D, to The Pineal Eye, London in April 1999 ... followed by Colette, Paris in September 1999 ... their first two stockists. They have shown their new collections of 'things to wear' twice a year in a Paris showroom every year since 2003...
Their 'things to wear' are stocked around the world in over 40 stores, in cities such as London, Paris, New York, Tokyo and Milan etc.
Azumi and David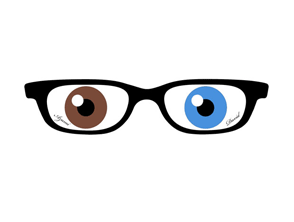 Contacts & showrooms
Azumi and David
Showroom contact
Sales
Unit 23, 8 Andrews Road
E8 4QN London, United Kingdom


Multilabel showrooms
Sales Japan

Diptrics
Diptrics Inc.
info@diptrics.com
T : +81 (0)3 34 09 00 89
F : +81 (0)3 34 09 00 90
Press contacts
Azumi and David (A'N'D)
Press contact
Unit 23 Regent Studios, 8 Andrews Road
E8 4QN London, United Kingdom


Boutiques
Selection of multilabel boutiques
Athens

Bettina Boutique
Pindarou str. kolonaki
Athens
Greece

Barcelona

Doshaburi
C/Lledo, 4
08002 Barcelona
Spain

Beirut

Taten
Marina Garden Building, Ahmad Chaouqi street - Minet Al-Hosn
Beirut
Lebanon

Hong Kong

Gallery de Vie
45, Gough Street
Hong Kong
China

London

Victoria & Albert Museum shop
Cromwell Road
SW7 2RL London
United Kingdom

Los Angeles

Createures of Comfort
7971 Melrose Ave.
CA 90046 Los Angeles
United States

Melbourne

Glitzern
1A Crossley Street
3000 Melbourne
Australia

Paris

Colette
213, rue Saint Honoré
75001 Paris
France

Treviso

Slash Di Pasqualini Marisa
62, Via Xi Febbraio
31015 Treviso
Italy