The Centre Pompidou exhibits subversion
published : September 09 2009
category : news
La Subversion des Images, at the Centre Pompidou from September 24th to January 11th 2010.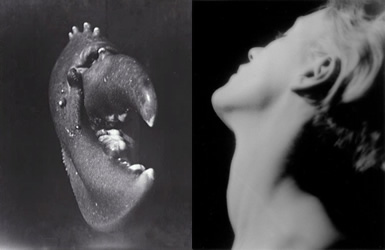 The exhibition "La Subversion des Images, surréalisme, photographie, film" will present an outstanding survey of the surrealist photography and will bring together about 400 works of art: a selection of the most beautiful prints by Man Ray, Hans Bellmer, Claude Cahun, Raoul Ubac, Jacques-André Boiffard, Maurice Tabard will rub shoulders with unseen images, revealing the numerous surrealist uses of photography.
The public will also discover misread corpus of collage by artists such as Paul Eluard, André Breton, Antonin Artaud or Georges Hugnet, the photographic games of Leo Malet or Victor Brauner and a highlight on personalities like Artür Harfaux or Benjamin Fondane.
Series of movies and short films directed by surrealistic artists like Luis Bunuel, Man Ray or Germaine Dulac will be shown as part of the exhibition.

This exhibition questions the uses of photography and animated image by the surrealists and presents to the public a photographic culture of surrealism.

LA SUBVERSION DES IMAGES, SURRÉALISME, PHOTOGRAPHIE, FILM:
23/09/09 - 11/01/2010. Everyday, except Tuesday, from 11am 9pm.
Centre Pompidou, Place George Pompidou, 75004 Paris
+33 (0)1 44 78 12 33
www.centrepompidou.fr

previous page: Man Ray, Tears, 1930. Picture 22,5x28,6 cm © Adagp, Paris 2009 © MAN RAY TRUST/ADAGP, Paris 2009.
above from left to right : Jean Painlevé, De Gaulle or Lobster pincer, Port Blanc, Bretagne, 1929. Picture 62,7x50,4 cm © Adagp, Paris 2009 ; Man Ray, Lee Miller, 1929. Picture 24x30 cm about © Adagp, Paris 2009 © MAN RAY TRUST/ADAGP, Paris 2009



© MODEMONLINE