Henry Beguelin's "Dolce Vita"
published : April 21 2010
category : news
The first Henry Beguelin shop opens in Rome on the 28th of April, for this occasion the "Dolce Vita" bag has been created.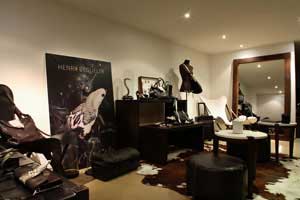 The first Roman shop of the Italian handmade brand, will open at via Belsiana 97, just behind the terrific location of Piazza di Spagna.
To celebrate this important happening the maison has a designed a bag in limited edition of just only 30 pieces, named "Dolce Vita", a homage to the city of Rome.
The 60 square meters boutique is decorated with furniture and objects from Henry Beguelin's home collection, where you can purchase bags, belts and handmade shoes along with the jewellery, home and prêt-à-porter collections.
Stefano Guerrini ©modemonline