Casadei in the Capri Sun
published : April 21 2010
category : news
Casadei just opened a new boutique in Capri, at the 14 of the central via Camerelle.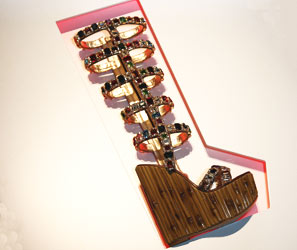 Casadei just opened a new store at 14 via Camerelle in the center of Capri. Among others shops, the lovely boutique maintains the typical elegance of the brand altough blend in with the singularity of the napolitain island. Designed with mirrors and lights effects,the boutique is decorated with shining steel frames and white leather (matching with the elegant day-bed placed in the center of the shop), the walls covered with half-silvered mirrors silk screened with asymmetric stripes.

For the first time apart from an urban center, the store perfectly matches with sun-kissed atmosphere of Capri.
Stefano Guerrini ©modemonline