A Shaded View On Fashion Film in Milan
published : May 26 2010
category : news
At Palazzo Morando until the 30th of May is possible to see the finalist videos of A Shaded View of Fashion Film, an idea by Diane Pernet in collaboration with Vogue Italia.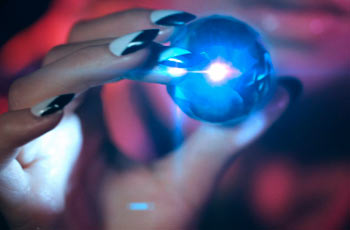 ASVOFF Milano, the Milanese edition of Diane Pernet's contest , has been launched of the 25th of May at Palazzo Morando. Diane Pernet, a cult personality in the fashion world, has always supported independent and emergent creativity, and underground scenes from ashadedviewonfashion.com website.

"1-Minute Light", is called A Shaded View On Fashion Film, a 60 seconds short-movie series commissioned by Pernet in collaboration with Vogue Italia. The winners are "J'ai Faim" by Miho Kinomura, also awarded for his Tokyo Style Clash "Hot or Hot" project directed by Nick Knight in collaboration with Show Studio, and Zaiba Jabbar's video "William Richard Green" , a portrait of the designer focused on his 2010 A/W collection.
Stefano Guerrini©modemonline