Designer
Giada and Paolo Forte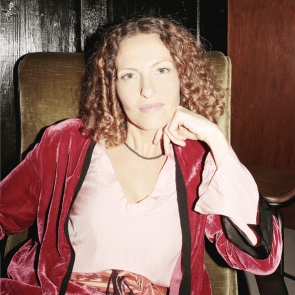 Label
forte_forte
, collection designed and produced in italy by
Giada Forte
and
Paolo Forte
, thus the family name become the company name.
Two brothers with two different backgrounds: Giada, heart and soul of the label, she graduated knitwear design at Nottingham Trent University, england, ad worked as a fashion designer both in paris and Italy.
Paolo, mind and strength of the company, after his business studies, he worked in the family knitwear company, dealing with important luxe brands, and then moved to London and New York.
Having worked in the fashion industry for many years and fortified by international work experiences, they both decided they wanted to create something unique and very personal, something that would completely reflect their personality: pure, real, sincere and emotional.
forte_forte
is in fact a complete womenswear collection made of very delicate, feminine pieces, characterized by sophisticated exclusive Italian fabrics rich in special finishings and lovely hand-made details.
Every collection tells a fascinating story that always speaks about feelings and emotions…all pieces are embellished by precious embroidered labels, decorated with tiny enchanting jewel charms, and sold in small beautiful perfumed bags.
Today the collection is very well now in Italy, Europe and Japan, and is now starting its new fantastic "racconto" in the United States…
Forte Forte SRL
via dell'Industria, 22-28
36030 Sarcedo (VI), Italy
T : +39 0445 38 19 07
F : +39 0445 29 45 23
info@forte-forte.com
Contacts & showrooms
Multilabel showrooms
Worldwide Sales Department excl.: France, USA

Showroom Papaveri
Emanuela Passini
info@shoroompapaveri.com
T : +39 02 55 19 96 78
Worldwide Sales Department excl.: USA

Valentine et Thomas Dufour
Thomas Dufour
showroomthomas@wanadoo.fr
T : +33 06 07 74 49 46
giada_forte collection Sales Department USA, Canada

CD Network
Christophe Desmaison
christophe@cdnetworkny.com
T : +1 (212) 206 7179
Press contacts
Press offices
Catherine Miran Press Office
50, rue Etienne Marcel
75002 Paris, France
Boutiques
Selection of multilabel boutiques
Brescia

Penelope
via Gramsci, 16
25122 Brescia
Italy

Florence

Gerard Loft
Via dei Pecori, 36/r
50123 Florence
Italy

London

Aime
32 Ledbury Road
W11 2AB London
United Kingdom

Roma

NIA
Via Vittoria N°48
00187 Roma
Italy

Tokyo

B2nd
6-10-11 Ueno, Taito-Ku
110-005 Tokyo
Japan