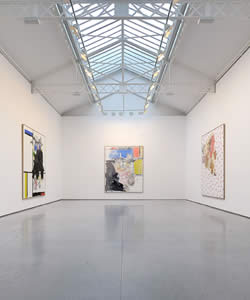 Galerie Thaddaeus Ropac
www.ropac.net
Since its foundation in Salzburg in 1983, the Galerie Thaddaeus Ropac has specialized in European and North American contemporary art. Today the gallery's headquarters are housed in the magnificient Villa Kast on Salzburg's Mirabellplatz.

In 1990, a gallery featuring over 600 m2 of exhibition space, was opened in Paris. In April 2007, a new 200 m2 drawing space was inaugurated above the existing gallery. The Paris gallery, located next to the Picasso Museum in the Marais district, now stretches over three floors.

The gallery represents a constellation of established, internationally renowned artists and estates, as well as continuing to dedicate itself to supporting a selection of young, emerging artists.

The gallery organizes extensive solo and group exhibitions, often accompanied by comprehensive publications, not only in its own premises, but also in collaboration with major international museums and other non-commercial art institutions. The gallery Thaddaeus Ropac is present at all major contemporary art fairs including, the Armory Show in New York, the Art Basel fairs in both Basel and Miami, Frieze in London and the FIAC in Paris.

The gallery also acts as a consultant to major museums and public institutions and as advisor for private and corporate collections. Both galleries have become important visitor landmarks in each of their respective cities, reflecting the rhythm and fabric of each area.

The main focus of the gallery lies above all in its dedication to supporting its artists and its commitment to encouraging the public to discover the marvels of contemporary art.
---
Galerie Thaddaeus Ropac
7, rue Debelleyme - 75003 Paris - France

P : +33 (0)1 42 72 99 00
F : +33 (0)1 42 72 61 66
galerie@ropac.net
---
Galerie Thaddaeus Ropac
Paris Pantin - 69 avenue du Général Leclerc - 93500 Pantin - France

P : +33 (0)1 55 89 01 10
---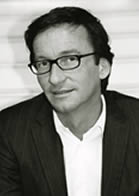 ---
List of artists gallery
Cory Arcangel

Donald Baechler

Stephen Balkenhol
Georg Baselitz

Marc Brandenburg

Jean-Marc Bustamante

Francesco Clemente

Tony Cragg

Matali Crasset

Jules de Balincourt

Richard Deacon

Julius Deutschbauer
Elger Esser
Barry Flanagan
Sylvie Fleury
Judy Fox

Gilbert & George
Antony Gormley

Wang Guangyi

Peter Halley

Lori Hersberger

Alex Katz

Anselm Kieffer

Imi Knoebel
Terence Koh
Wolfgang Laib

Liza Lou
Fabian Marcaccio
Jason Martin

Yasumasa Morimura

Mimmo Paladino

Paul P.

Jack Pierson

Rona Pondick

Arnulf Rainer
Gerwald Rockenschaub

James Rosenquist

Lisa Ruyter

Tom Sachs

Hubert Scheibl

Julian Schnabel
Markus Sixay

Elaine Sturtevant

Philip Taaffe

Banks Violette

Not Vital

Lawrence Weiner
Erwin Wurm

---
---