Avant Toi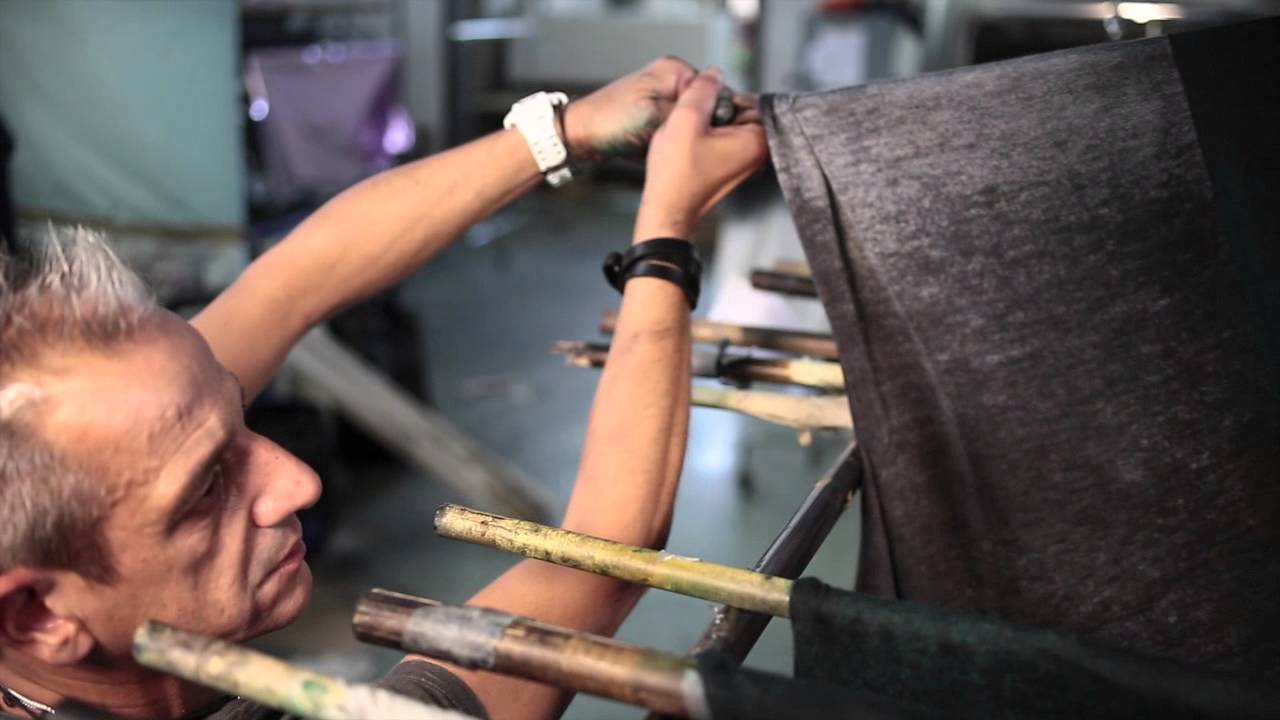 Collections
Men's/Women's RTW, Women's RTW
Men's/Women's Accessories : Shoes, Scarves, Gloves, Caps
Avant Toi was founded in 1994 within the Liapull group to satisfy the needs of a demanding and ever-changing market. The creative endeavor of Mirko Ghignone now celebrates 20 years of passion and success. Characterized by a strong relationship between the art world and aesthetic research, Mirko, eclectic artist and paramour of the force of color, established the brand through the application of his creative instinct to the medium of yarns and knits.


A pioneer in cashmere evolution, he excels in technical experimentation and above all in the absolute innovation of coloring, revolutionizing the world of piece dying.

Central to this process is the introduction of air-brush coloring that empowers each piece with authenticity and a unique, unrepeatable character. Through infinite combinations of shades and hues, each creation recounts its own particular story. The values of the Avant Toi universe are expressed through the constant exploration of the unknown and the unexpected, perpetually distancing itself from the conventional rules of knitwear manufacturing in order to endow each piece with a sophisticated, one of a kind aspect and an avant- garde spirit.

Breaking the rules in regards to stylistic and aesthetic standards is at the core of Avant Toi's philosophy. A bridge between the classic concept of refinement and the charm of what is old and worn, in complete opposition to the customary conventions of the cashmere world. The collections are alive with contradictions.

Avant Toi captures the true beauty of cashmere and fine Italian knitwear, by masterfully transforming each piece into a work of art. In this unique reality, men's and women's lines interweave into a new dimension, defined exclusively by the wearer.

Destroyed, blended and spray-painted are only a few of the continuously evolving treatments applied to each garnment. Quality and stability is guaranteed by Liapull's 60 years of experience and the skillful artisans who have dedicated a lifetime to these yarns.

Showrooms & Contacts
Designer

Designer

Mirko Ghignone
Press Offices
Contacts
Press Office

Parini Associati



Mirko Ghignone
Designer

Born in the 60's, Genoese, Mirko Ghignone, after a regular course of studies, enters the family business. His role is that of creative, he deals with style and the strategic positioning of the collections, developing the Avant Toi line, a refined avant-garde cashmere, all played out on color.

Mirko has a chromatic coup de foudre and his love for the technicolor world is now transferred into the poetics of his collection, a universe of colors, so present that they become matter, taking on the shape and thickness of special cashmere garments and other fine yarns.
Sales campaign
Sales campaign SS24
from Tuesday June 13 2023
to Saturday October 14 2023


via Carlo Botta 8
20135 Milan


---


MEN'S COLLECTION
– June 17 - July 28, 2023
– Sept. 4 - 29, 2023

WOMAN PREVIEW
– June 17 - July 28, 2023

WOMAN MAIN
– Sept. 4 - Oct. 14, 2023

+ WHITE MILANO
– Sept. 22 - 25, 2023
via Tortona 27
20144 Milano

+ FLORENCE
Men's Collection
– June 13 - 16, 2023
PITTI UOMO
Fortezza da Basso
viale F. Strozzi 1
50123 Firenze

+ PARIS
Man and Woman Preview
– Jun 23 - 27, 2023
Woman Main
– Sept. 28 - Oct. 3, 2023
8 Rue Charlot
75003 Paris

Barbara Messina
P : +39 02 89 07 71 12
Facebook Twitter Instagram
Selection of Multilabel Boutiques
Multilabel Store
Apropos
Mittelstrasse 12
50672 Cologne, Germany
---
E commerce
Multilabel Store
Jades Men
Heinrich - Heine Allee 53
40213 Düsseldorf, Germany
---
E commerce
Multilabel Store
Frida
Bleidenstrasse 11
Frankfurt, Germany
---
E commerce
Multilabel Store
Emma
Ständehausstr. 3
30159 Hannover, Germany
---
E commerce
Multilabel Store
Different Fashion
Uasterhörn 4
25980 Sylt, Germany
---
E commerce
Multilabel Store
Daniela Broch
via Carducci 17/a
55042 Forte dei Marmi (LU), Italy
---
E commerce
Multilabel Store
Daad Dantone
via Santo Spirito, 24/a -
20121 Milan, Italy
---
E commerce
Multilabel Store
La Tenda
via M. Pagano 69/a
20145 Milan, Italy
---
E commerce
Multilabel Store
San Carlo dal 1973
piazza San Carlo 197
10123 Torino, Italy
---
E commerce
Multilabel Store
Fashion World
Lujniki 24 - office 300
Moscow, Russia
---
E commerce
---
Recommended
Restaurants by
Avant Toi
Liza
14 Rue de la Banque
Paris