Both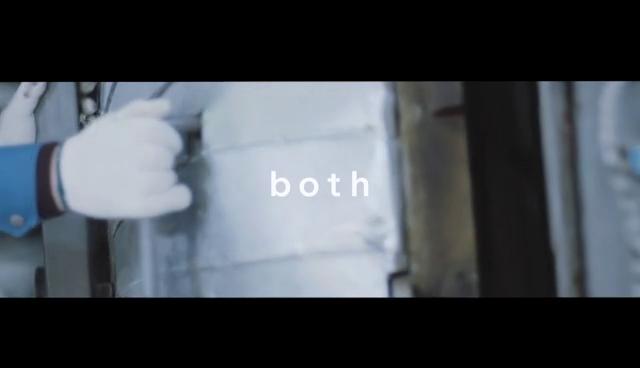 Collections

Men's Accessories : Shoes, Others
Women's Accessories : Shoes
both is a Parisian-based independent footwear brand exploring the endless possibilities of one material: rubber.Since launch in 2016, both has crafted a path for new and independent footwear label, championing bothinnovative shoe design and a unique globalized branding and artistic approach.

both combines a hybrid yet minimal silhouette in its design, re-creating and rethinking basic shoe models whileusing a one-of-a-kind rubber technique, incorporating quality leather and other experimental materials in acarefully thought-out manufacturing process.
It is an almost romantic and philosophical relationship the brandhas with the element of rubber. It fuses masterful craftsmanship and streamlined designs to translate thismaterial into contemporary, modern, and eccentric footwear for the modern-day tastemakers. It's durable, andsignature rubber upper and sole design have marked its path in the fashion and design communities, and thebrand is taking this element further by extending into bags, accessories, and ready-to-wear categories.

With an ever-evolving and contemporary artistic value and a freshened "east-meets-west" attitude at its roots,both has been an active player in the global creative arena, leading a boundary-pushing agenda in itscollaborations. With Paris being home to the brand's creative epicenter, both extends its footprint across Asia andthe Americas and continues to engage with an interconnected global audience while launching collaborationprojects. both aims to act as a platform where different views, aesthetics, identities, vision, and opinions canprosper.

With a strong faith in crafting unique, innovative, and durable design footwear for new humans around the world,both has embarked on a journey to rethink shoes, creativity and reiterate a new generation's style and identity.
Showrooms & Contacts
Designer

Designer

Designers Team
Selection of Multilabel Boutiques
Multilabel Store
LECLAIREUR
40 rue de Sévigné
75003 Paris, France
---
E commerce
Multilabel Store
Luisa Via Roma
via Roma 19/21r
50123 Florence, Italy
---
E commerce
Multilabel Store
Selfridges
400 Oxford Street
W1A 1AB London, United Kingdom
---
E commerce
Multilabel Store
Opening Ceremony N.Y
35 Howard Street
NY 10013 New York, United States
---
E commerce
Videos
---
RESERVED AREA
Showroom Online Access
---
Sign In