Hidy Ng
Collections
Women's RTW
Women's Accessories : Bags, Scarves, Gloves, Caps, Others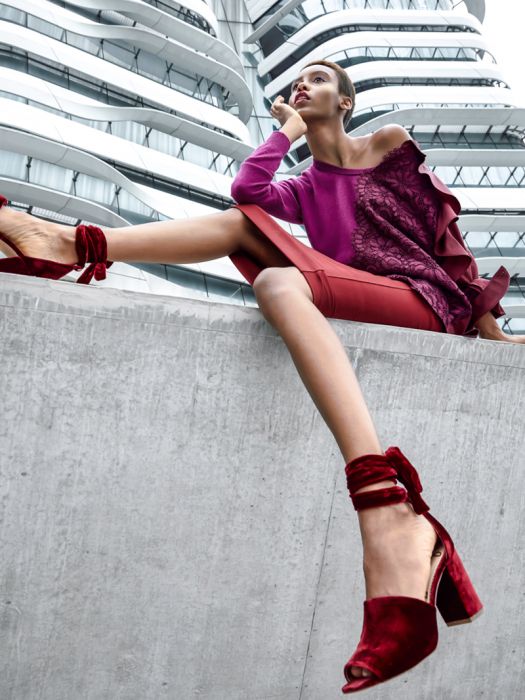 Showrooms & Contacts
Designer

Designer

Hidy Ng
Showrooms
Function
Contacts



Sales Department

Sales Contact

Sales Department


8/f Shui Hong Industrial Building 547-549 Castle Peak Rd Kwai Chung N.t.
- Kowloon, Hong Kong


Creative Director

Hidy Ng

P : +852 96865152

hidy@hidyng.com



Sales Department

Sales Contact

Sales Department

P : +852 24 80 72 01

sales@hidyng.com

8/f Shui Hong Industrial Building -547-549 Castle Peak Rd - Kwai Chung New Territories
Hong Kong, Hong Kong


Sales Representative Asia

Co-wear International Limited

P : +852 24 80 72 32

marketing@hidyng.com

8/f Shui Hong Industrial Building 547-549 Castle Peak Rd Kwai Chung N.t.
- Kowloon, Hong Kong


Marketing

Marketing

Hiu Kwan Cheung

P : +852 24 80 72 32

marketing@hidyng.com
Hidy Ng
Designer

"Our design philosophy is based on the amalgamation of art and timeless fashion pieces, each a show piece on its own. With simple silhouettes and great attention to detail and using luxurious fabrication, we bring to our clients the utmost quality and total indulgence."

Behind the vogue label of Hidy NG lays a persona of true talent and visionary ambition that embodies this name.
Hidy NG, as a native in Hong Kong, took her childhood dreams as a fashion designer and materialized them into the start of her career. In 1992, Hidy's experience and vision enabled her to take on the post of Chief Designer at Co-Wear International, where her name was first acclaimed as a designer of high fashion, specializing in knitwear.

Two years later, Hidy was awarded International Fashion Editors Best Collection Award 1994 and so her work began to be internationally recognized as an elite designer. At the New Fashion Award Show 2002, Hidy took home the award title for Creativity and then the Overall Winner for the show. These awards became her springboard into recognition and her clientele began to expand globally. The fashion label Hidy N.G. was created in 2003.

Hidy's collection attracts many local and international celebrities because of its edge in design, luxurious materials and meticulous detailing. Her collection is available at renowned department stores and leading fashion boutiques all over the world.

Selection of Multilabel Boutiques
Multilabel Store
Harvey Nichols HongKong
The Landmark (Ground to 4th Floors), 15 Queen's Road Central
Hong Kong, China
---
E commerce
Multilabel Store
NewNew Co.
B-1901 East Pacific International Center, West Nongyuan Rd., West Shennan Avenue, Futian Dist.
Shenzhen, China
---
E commerce
Multilabel Store
Lane's Accessories
70 Wellington Street
Hong Kong, Hong Kong
---
E commerce
Multilabel Store
The Swank
Shop 230 Pacific Place 88 Queensway Admirality
Hong Kong, Hong Kong
---
E commerce
Multilabel Store
Keefer
1st Floor Rose Garden - 2-8-15 Yamamoto-dori, Chuo-ku (Hyogo Prefecture)
Kobe, Japan
---
E commerce
Multilabel Store
Figaro Paris
(2nd Fl) Lucua 3-1-3 Umeda Kita-ku
Osaka, Japan
---
E commerce
Multilabel Store
Point de Mignon
2nd Floor Shin-Marunouchi Building 1-5-1 Marunouchi
Tokyo, Japan
---
E commerce
Multilabel Store
Al Fatina
Zahra complex - Salem Mubarak St. office 5 (1st fl.)
22083 Salmiya, Kuwait
---
E commerce
Multilabel Store
Parad
Leninskii prospect, 24
Moscow, Russia
---
E commerce
Multilabel Store
So'SALT
1st Floor Shinsegae Main Chungmooro, Jung-gu
Seoul, South Korea
---
E commerce
Multilabel Store
Tast Boutique
125 Wu Fu 4th Road
Kaohsiung, Taiwan
---
E commerce
Multilabel Store
Choice Collections
Ground Floor - 302 Dun Hua South Road Section 1 - Da-an District
Taipei, Taiwan
---
E commerce
Multilabel Store
Forget Me Not Fashion
Ground Floor - No.79, Yitong Street Jhongshan District
Taipei, Taiwan
---
E commerce
Multilabel Store
Kito boutique
No. 300, Section 1, Dunhua South Rd
Taipei, Taiwan
---
E commerce
Multilabel Store
Bloomingdale's
The Dubai Mall Downtown Burj Dubai
Dubai, United Arab Emirates
---
E commerce
Videos
---
Recommended
Restaurants by
Hidy Ng