Patrick Cupid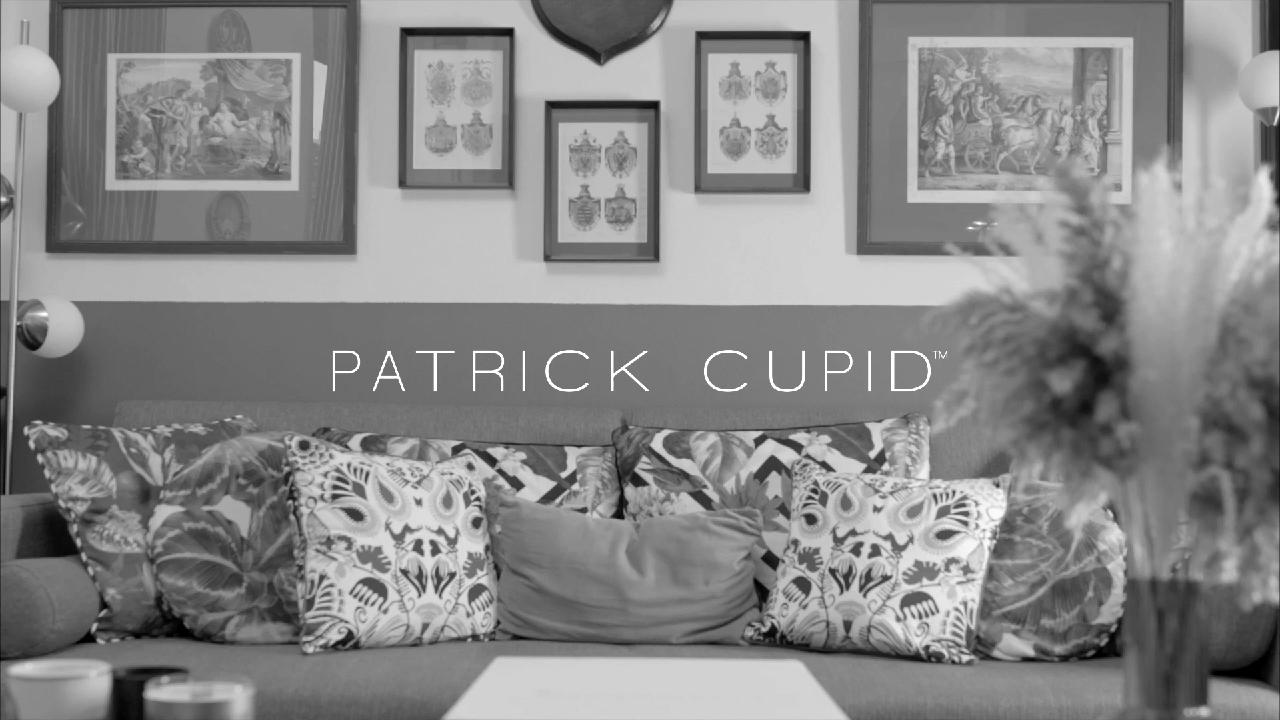 Collections
Women's RTW, Women's Beachwear
Women's Accessories : Scarves
Patrick Cupid is a contemporary designer fashion brand that plays the formality of elegance against the ease of elevated sportswear, enveloping a cosmopolitan instinct. The first collection, "All in Jest," started a conversation around independent style without social restrictions. The brand tells a story of independence and evolving culture through clothing seamlessly translating from professional to social.
Each collection features a custom print designed by Patrick Cupid himself, emphasizing the seasons' concept's philosophy.
Patrick Cupid's lateral approach to design is rooted in the brand ethos with a desire to shift away from one of fashion's most environmentally damaging aspects: overconsumption! Focused on quality and responsible design practices, the brand produces in New York using locally sourced materials. A process that is made possible through standing partnerships with domestic small business contractors. The designer first creates and packages everything from design concepts to tech packs. The re-purposing of fabrics within ensuing collections cuts development costs' reduces waste, and further advances the seamless integration of cross-seasonal merchandising.
Born and raised in the Bronx, designer Patrick Cupid has worked and traveled in several foreign cities, including; Paris, Milan, Shanghai, Mexico, London, and Bucharest. Relationships within these cultural centers revealed specific; commonalities in contemporary lifestyles, unearthing a "semi-style" of dressing that doesn't belong to one group or demographic. Combining the understated elements of luxury and leisure fashion reveals a genuinely individual aesthetic. As a result, Patrick created a clothing brand that suits any social environment with garments that effortlessly blend into the wearers' unique wardrobe.
The Patrick Cupid brand is a true embodiment of its founders' passions. An exhibition of Patrick's intellectual interests and vision presented in a classic and enduring style derived from artistic and anthropological references. Patrick Cupid is currently sold internationally with stockists in Paris, London, and the United States.
Showrooms & Contacts
Showrooms
Function
Contacts
Patrick Cupid
77 rue Charlot
75003 Paris, France


Sales Department

sales@patrickcupid.com
Patrick Cupid
Designer

American designer Patrick Cupid exhibits a design vocabulary rooted in the rich diversity of his hometown and base, New York City, imbued with influences from other cultural centers worldwide. His transcendent aesthetic integrates antecedent and ensuing concepts in contemporary fashion that are never about one idea.
Tapping on the pulse of modern living, Patrick Cupid has fused different style sensibilities in response to a new world that needed new clothing.
He saw that a fluid world with fluid people requires clothing that adapts and expresses new truths. As a result, Cupid delivers a style that freely moves between place and purpose. In addition, Patrick creates bold new prints for each season that reflect the collection's underline philosophy.
The eponymous ready-to-wear brand draws a comparison of style and abstraction with each collection. They are breaking away from traditional designations and offering more choices in how we dress. Patrick Cupid borders on luxury and leisure in a fashion described as a casual formality.
Patrick received formal training at The Fashion Institute of Technology, Parsons School of Design, and Politecnico D'Milano. As a result, Cupid supplements a natural-born flair for design with a masterly technical understanding. This global education combined with the multicultural New York upbringing created a kaleidoscope of design visions that demanded realization. A solo entrepreneur, designer Patrick Cupid employs his skill and experience in garment development.
The Patrick Cupid brand, launched in 2017, is a true embodiment of its founders' passions, intellectual interests, and vision. A solo entrepreneur, designer Patrick Cupid employs his skill and experience in garment development. His growing oeuvre represents classic and enduring styles that speak of the present yet remain timeless, imbued with artistic references and anthropological notes. Domestic production and local sourcing are part of the Patrick Cupid brand ethos to promote environmental health and support small businesses.
Listed as the Industry. Fashions 2020 one to watch, Patrick has been nominated for two La Jolla International Fashion Film 2021 awards, received the CFDA Harlem Fashion Row Icon 360 grant in 2020, 2013 F.I.T Critics Choice award recipient, and a 2007 Gen Art Styles finalist.
Selection of Multilabel Boutiques
Videos
---