Samantha Giraud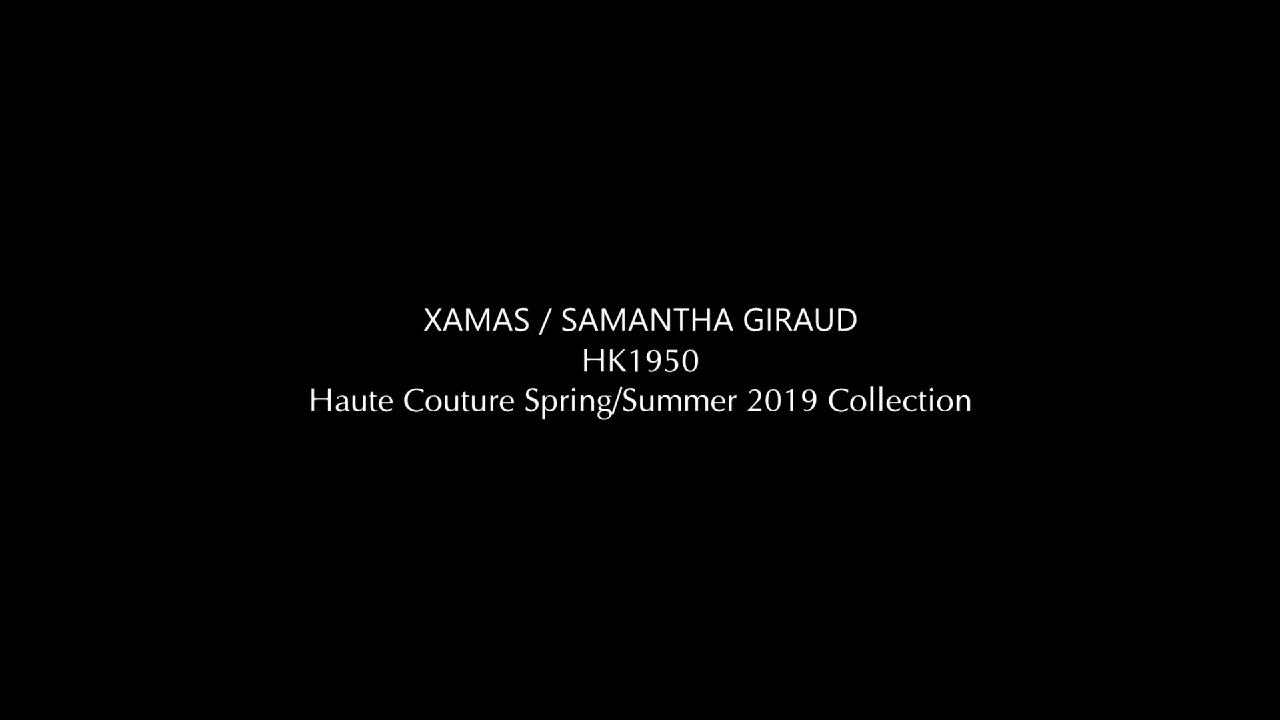 Xamas Global Development Limited
21/ F, Remex center, 42 wong Chuk hang road
Hong Kong Kowloon, Hong Kong
P : +852 5510692
Samantha Giraud is the founder and creative director of the women's ready-to-wear and couture brand, Samantha Giraud. She established her fashion designing career in 2003 and expanded her fashion artistry and knowledge while studying at the world-renowned school "Ecole de la Chambre Syndicale de la Couture Parisienne" in Paris.

Her fashion sense is influenced by her mother, bringing about her passion for creating chic, elegant, and high-quality apparel.
From bright, vibrant colors, and exquisitely streamlined tailoring to ultra-feminine silhouettes and boldly unique yet wearable pieces, her signature style is exhibited with intricate hand beading, exceptional applique, fine embroidery, and rhinestones. Samantha is married, has two children, and splits her time between Hong Kong and Paris.

For her most recent collection HK1950, Samantha was inspired by the global women's empowerment movement, the economic revival of the Hong Kong textile industry in the years following World War II, and the simplicity and classicality of her parents' generation of the 1950s. She combines her eastern heritage with sophisticated western draping, sewing, and tailoring in the HK1950 Spring/Summer 2019 collection.

Unlike many other women's ready-to-wear and haute couture collections available on the market today, the HK1950 collection combines divergent elements and is bold, ethereal, and feminine with a sporty and modern edge. With many warm-weather essentials, this collection includes pieces for every refined style, wild taste, and occasion from resort to office to sportswear to evening wear.

This season, Samantha wanted to shed light on women's empowerment, self-care, and self-confidence. She essentially wanted to pay homage to some of history's most influential and inspirational women by way of color and decorative accents: the rich shades of red of rubies with shimmery Swarovski crystals, the deep hues of purple with sexy and light knit mesh, as well as the subtle pinks of a carnation.

Samantha decided to go with an eye-popping and vibrant color palette that came across as refined and elegant with a rebel and wild flair. But the juxtaposition of style and color comes across as completely organic. The collection is also romantic and sophisticated yet wearable with flattering silhouettes. She created an array of gorgeous day-to-night dresses, flowing skirts to fit any shape and size, well-fit blazers for any event, casual yet chic athletic wear, knitted sports shorts and tops, slim fit trousers, and effortlessly cool, relaxed fit pants.
Showrooms & Contacts
Showrooms
Function
Contacts



Sales Department

Sales Department

Pierre D'arbonneau

P : +33 (0)6 31 89 76 40

pierre@xamas.com.hk



Sales Department

Sales & Marketing Contact

P : +852 23961332

bella@xamas.com.hk
Selection of Multilabel Boutiques
Videos
---
RESERVED AREA
Showroom Online Access
---
Sign In