Pirnia Collections Showroom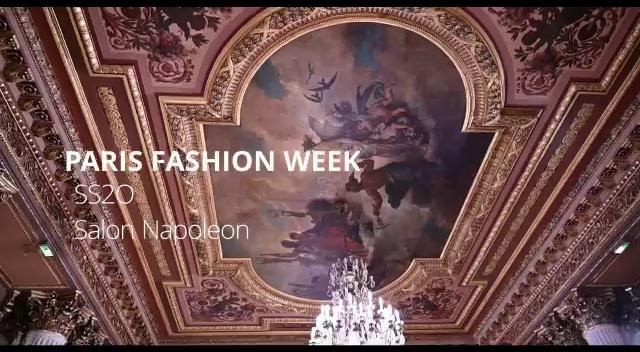 PIRNIA COLLECTIONS offers a new innovative organisation servicing both brands and buyers with its own scenography adapted to represent the feel of the brands, the trends of the season, as well as its exceptional vision. A strong, unique and totally new concept which recreate intimacy by merging trade show and showroom together in the heart of Paris during Paris Fashion Week.

The Hotel Westin Paris – Vendôme is the perfect place to create our showroom, for decades it has been the most famous destination for fashion buyers and press due to housing runway shows and designer showrooms whilst accommodating international buyers.
The Hotel has the most beautiful & luxurious Second Empire rooms in Paris,

Ideally located in the 1st District of the Fashion Capital opposite the Jardins de tuileries in the heart of trade show central, making it the focal point of attraction during Paris Fashion Week. The event will be held in the Napoleon and Concorde Ballrooms spanning across 600+ sqm
Showrooms & Contacts
David Pirnia
Director

With a combined 24 year experience of studying, living and breathing Fashion, David can offer his designers strategic planning in favour of introducing and developing the brands for their desired market, and all activities relating to sales development in order to maximise their potential.
Collections
AFFFAIR
Azerbaijan
Alda Ciceu
Romania
Alpana Neeraj
India
Amit Aggarwal
India
Aureliana
Romania
Christophe Guillarmé
Ema Savahl
United States
Erol Albayrak
Turkey
Ezrah
Turkey
Felipe Varela
Spain
Francis Libiran
Philippines
Gabrielle M
United States
Gaby Charbachy
Lebanon
Hadi Katra
Lebanon
Honayda
Julea Domany By Zeena Zaki
United Arab Emirates
Maia Ratiu
Romania
Maison Alexandrine
Brazil
Malne
Spain
Missaki Couture
Lebanon
Norina
Romania
OFFSET for Gaby Charbachy
Lebanon
Otilia Brailoiu Atelier
Romania
O'Blanc
Moldavia
Pankaj Nidhi
India
Peter Langner
Italy
Phuong My
Rajo Laurel
Philippines
SK by Saiid Kobeisy
Lebanon
Vione
India
Yolancris
Spain
Zeena Zaki
United Arab Emirates
Zell
Turkey
Women's Accessories
Country
Ateliér Faiblesse (Shoes)
Romania
Sarah Palmer Italy
Australia
Selection of Multilabel Boutiques
Videos
---
RESERVED AREA
Showroom Online Access
---
Sign In