Who's Next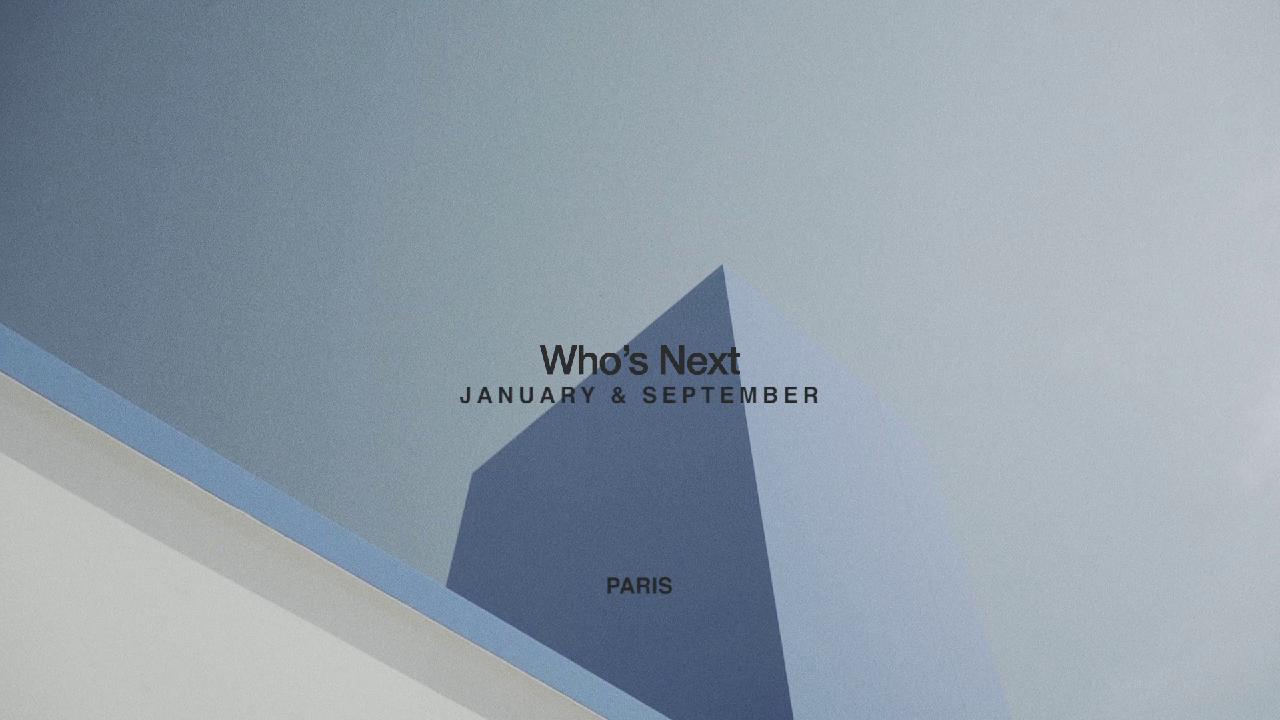 Fashion Tradeshows
Men, Women, W's Pre-collections, Lifestyle
RTW, Contemporary, Accessories, Footwear, Evening wear, Beachwear, Bags, Swimwear, Lingerie, Jewellery, Sportswear
SINCE
1994
WHEN
Twice a year, in January and September, for 4 days.
WHAT
1300 brands
Ready-to-Wear, Accessories, Beauty and Lifestyle
Sustainable fashion - IMPACT
Solutions and innovations for retailers and fashion brands - TRAFFIC
VISITORS
45 000 visitors are expected at each edition, of which 70% are retail, multi-brand, department store and e-commerce buyers.
FOR WHOM
Presenting the new collections of Ready-to-Wear, Accessories, Beauty and Lifestyle brands to fashion industry professionals, Who's Next is mainly aimed at buyers from all over the world.
Agents, journalists, buying offices, stylists, schools and trend forecasters all meet at this leading industry event, to discover the new trends of the sector.
Since 2019, Who's Next has been welcoming IMPACT: an event dedicated to sustainable brands and solutions.
From September 2020, Who's Next will also welcome Traffic: an event dedicated to innovative business development solutions for fashion brands and retailers.



Our tradeshows
Our tradeshows
Contacts
Who's Next

Paris

RTW & Acc. Man and Woman
whosnext.com/whosnext
DEPUIS QUAND
1994

QUAND
2 fois par an, en Janvier et en Septembre, pendant 4 jours

QUOI
1300 marques
Prêt-à-Porter, Accessoire, Beauté et Lifestyle
Mode sustainable - IMPACT
Solutions et innovations pour les distributeurs et les marques de mode - TRAFFIC

VISITEURS
45 000 visiteurs attendus sur chaque édition, dont 70% d'acheteurs détaillants, multimarques, grands magasins et e-commerce

POUR QUI
Présentant les nouvelles collections des marques de Prêt-à-Porter, Accessoires, Beauté et Lifestyle aux professionnels de la Mode, Who's Next est principalement destiné aux acheteurs du monde entier. Agents, journalistes, bureaux d'achats, stylistes, écoles, bureaux de tendances, tous se donnent rendez-vous lors de ce grand rassemblement pour découvrir les tendances du marché.
Depuis 2019, Who's Next accueille IMPACT, l'événement dédié aux marques et solutions engagées.
A partir de septembre 2020, Who's Next accueille Traffic, l'événement dédié aux solutions innovantes pour développer le business les marques et distributeurs de mode.


PLUS FORTS ENSEMBLE - Who's Next l IMPACT l Traffic rejoignent Premiere Classe du 2 au 4 octobre 2020 dans le Jardin des Tuileries à Paris

Dans le contexte sanitaire et économique inédit que nous traversons depuis plusieurs mois et dans la volonté de renforcer nos évènements pendant cette période exceptionnelle, WSN a décidé de décaler Who's Next l IMPACT l Traffic, initialement prévus du 4 au 7 septembre 2020 à la Porte de Versailles, aux côtés de Première Classe, sur 3 jours, du vendredi 2 au dimanche 4 octobre 2020, au cœur du Jardin des Tuileries, pendant la Fashion Week de Paris.
Videos
---
RESERVED AREA
Showroom Online Access
---
Sign In