The winner of the second edition of the Fashion Prize of Tokyo (FPT) was announced on the 20th of October, during Amazon Fashion Week TOKYO.

Ryota Iwai, the designer of [red]Auralee[/red] has won the prize to present his future collections at the upcoming FW19/20 and SS20 fashion shows at Paris Fashion Week, an event during the next Amazon Fashion Week TOKYO in March, in addition to receiving full support from the FPT.

After graduating from university, Ryota Iwai took evening classes at Bunka Fashion College (BFC) to learn garment-making techniques. Further, he started to work for Norikoike which mainly creates knitwear and jersey products. Thus, he gained a lot of knowledge and mastered many technical skills including how to make patterns.

After working for a number of brands as a patternmaker and designer, he launched his own label, Auralee for SS 2015. In addition, he opened the flagship shop in Aoyama, Japan in 2017.

He carefully selects the best clothing fibers from all over the world. Making use of this high quality fabrics's character, he creates the sophisticated clothes which reflect the mood on the era.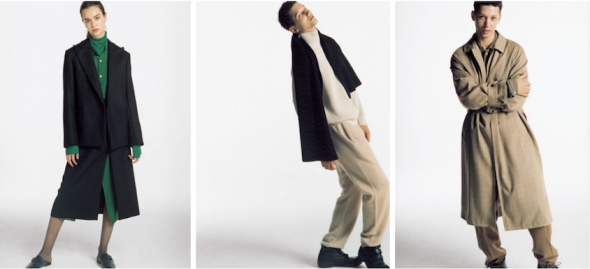 The Fashion Prize of Tokyo is launched by the Tokyo Metropolitan Government and the Japan Apparel Fashion Industry Council (JAFI), in Co-Sponsorship with the Japan Fashion Week Organization (JFWO) which aims to support Tokyo-based designers to grow in the international market. FPT supports the brand one step further than the TOKYO FASHION AWARD project, which supports 6 winning Tokyo-based brands to promote their designs and creativity on an international level.


More information on the Fashion Prize of Tokyo