Guidi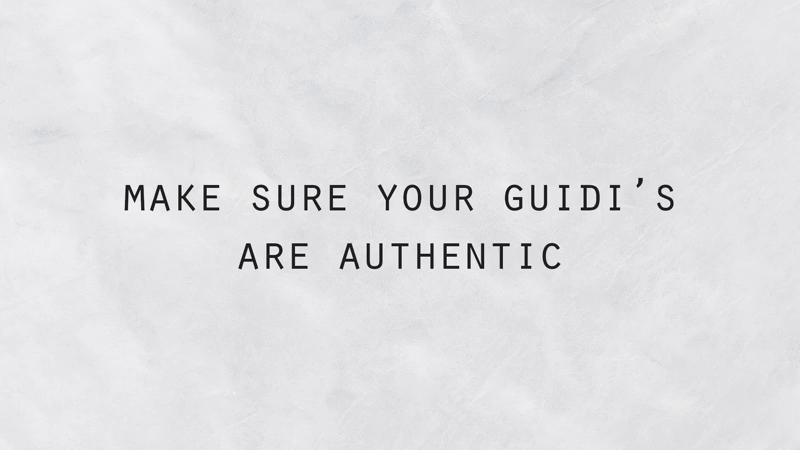 Collections

Men's Accessories : Shoes, Bags, Belts, Jewellery, Others
Women's Accessories : Shoes, Bags, Belts, Jewellery, Others
Since 1896 Guido Guidi, Giovanni Rosellini and Gino Ulivo estabilished "Conceria Guidi & Rosellini" at Pescia in Tuscany. Here the art of leather taning can be traced to the middle age, when a guild of tanners and shoemakers existed since XIV century. Still one of the highest-quality leather suppliers in the world, Guidi's own production line is headed by Ruggero Guidi and includes shoes, bags, and accessories.
Ruggero Guidi is actually running the tannery and he spent his time and energy looking for the perfect balance between advanced technologies and respect for his heritage of traditions and skills. The "Conceria Guidi & Rosellini" his well known in all over the world: the most demanding designers ask to Guidi for special leathers and treatments, he always finds how to get exactly what they want.

Company philosophy
Passion for leather and respect for its tradition are the only meanings of Guidi's shoe collection project. He refuses the mass production logic being focused on his own independent research beyond all the tendencies. Shoes for all those who really want something unique with a twist of tradition. Shoes that only a craftsman would be able to make, coming in soft, candid hides or in a distressed, strong smelling, thickend leather. Guidi is synonimous with the tie existing between the object and its possessor.
Showrooms & Contacts
Management

Ceo

Ruggero Guidi
Showrooms
Function
Contacts



Sales Department

Sales Executive

Michele La Verde

P : +39 393 874 20 32

comunicazione@guidi.it



Sales Department

Sales Director

Alessia Righi Amante

P : +39 0572 93 02 11

guidi@guidi.it
Sales campaign
Sales campaign SS24
from Thursday June 22 2023
to Wed. June 28 2023


Guidi_Hub
12 Rue Deguerry
75011 Paris

Alessia Righi Amante

Alia Clay Spizzichino

Instagram
Selection of Multilabel Boutiques
Multilabel Store
Pieces
4-8 Goulburn Street
Haymarket NSW 2000 Sydney, Australia
---
E commerce
Multilabel Store
Eastern Market
5/61 Little Collins Street Melbourne
3000 Victoria, Australia
---
E commerce
Multilabel Store
L'Eclaireur Hérold
10 Rue Hérold
75001 Paris, France
---
E commerce
Multilabel Store
Antonioli
via Pasquale Paoli 1
Milan, Italy
---
E commerce
Multilabel Store
Boutique Roma
17 Linteschergasse
8001 Zurich, Switzerland
---
E commerce
Multilabel Store
The Library
268 Brompton Rd, South Kensington
SW3 2AS London, United Kingdom
---
E commerce
Multilabel Store
Élu
614 E Cooper Ave
81611 Aspen, United States
---
E commerce
Multilabel Store
Maxfield
8825 Melrose Avenue
CA 90069 Los Angeles, United States
---
E commerce
Multilabel Store
If Soho
94 Grand St
NY 10013 New York, United States
---
E commerce
Videos
---
RESERVED AREA
Showroom Online Access
---
Sign In